New schedule emphasizes online, blended instruction methods
Berkshire Community College (BCC) has just revised its fall 2020 course schedule in response to the COVID-19 pandemic, offering the majority of its courses online or in a blended format.
The new schedule will allow students to choose a course modality that works best for their unique health, learning, and lifestyle needs. Courses will be offered in the following modalities: fully online; hybrid-virtual; hybrid-F2F (face-to-face); and, in a few select cases such as Nursing and Physical Therapist Assistant, traditional on-campus.
For students who do not wish to physically come to campus, the College has significantly increased its fully online course offerings. Online courses are asynchronous, or not happening at the same time – allowing for more student flexibility in scheduling – and are facilitated through Moodle, BCC's Learning Management System.


Most credits are the same, ours are just more affordable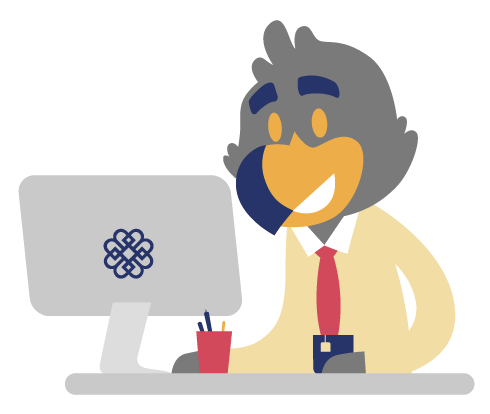 Blended formats include hybrid-virtual courses, which are a new modality for BCC, and are being developed to meet the needs of students who benefit from set meeting times with their professors and classmates, but who do not want to physically be on-campus. These courses have set meeting times – typically one 75 minute class meeting a week – which will be conducted virtually through videoconferencing tools such as Zoom. The remainder of course work will be online through Moodle, thus allowing students the opportunity to learn online with the structure and live interaction afforded by set weekly meeting times.
Hybrid-F2F courses, also a blend of online work and set (in-person) meeting times, have been offered for years at BCC. This fall, courses with components that must happen in-person, such as science and allied health labs, will typically be offered as hybrid-F2F. Decreasing the number of students on campus at any one time will allow for new social distancing procedures and strict cleaning procedures before and after class meetings.
To ensure adequate safety on campus, some new measures implemented include: Students and faculty will wash their hands upon entering the lab for at least 20 seconds with soap and water, and then will proceed to don gloves; all students and faculty will wear gloves and face protection (masks, shields or combinations) while working in lab spaces; prior to leaving the lab, faculty and students will remove gloves and wash hands for at least 20 seconds with soap and water; six foot distances will be maintained, between working groups, with an area of at least 25 square feet available per person; and all equipment used during labs will be disinfected after each individual use, among other new measures.
This summer, BCC faculty are participating in intensive workshops to adapt their courses to these new teaching modalities. This work is focused on online/hybrid course design practices; using technology to facilitate student engagement; and flexibility. Even when teaching and learning are happening remotely, BCC's faculty remain local and are committed to helping students meet their academic, career, and personal goals.
The new fall schedule allows for students to get the credits they need to earn their degree to get into the workforce immediately – or to take the general education credits they need to transfer to a four year school. Faculty and staff at Berkshire Community College remain committed to providing high-quality, flexible learning experiences for students, and are working throughout the summer to ensure that the fall 2020 semester meets the safety, learning, and lifestyle needs of our students.
The fall 2020 classes begin on September 8. The new schedule is available at www.berkshirecc.edu/fall