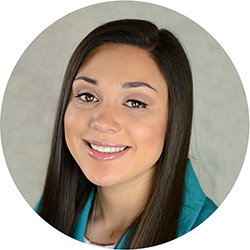 Student Spotlight
Gabriana Brooks
Berkshire Honors Program
my

Growth

Gabriana (Gabby) Brooks came to Berkshire Community College (BCC) at the age of 16.

A quiet and unassuming teenager who had previously been home schooled, she was anxious about starting college.

Brooks, now 18, will graduate from BCC in May 2015 as a Berkshire Honors Program Scholar. During her time at the institution, she has grown dramatically.

"Everyone at BCC is really welcoming. I've opened up quite a bit since my first day on campus," she said.

In addition to maintaining a 3.92 GPA, Brooks took on several leadership roles on campus including: President of the Student Government Association, President of BCC's Phi Theta Kappa chapter (an honor society for two-year institutions) and is a Student Ambassador, a leadership opportunity for students who are dedicated to serving and representing BCC. She also organized BCC's first book club, serves as a peer tutor to ESOL students, is a student representative for the Educational Affairs Committee and a member of the Massachusetts Student Advisory Council.

Despite her heavy course load and involvement in campus organizations, she still makes time to give back to the community. She serves meals at the soup kitchen at First Baptist Church, supports the National Kidney Foundation and volunteers weekly at the Habitat for Humanity ReStore in Pittsfield, a nonprofit improvement store and donation center that helps fund Habitat for Humanity building projects.
To me, volunteering has always seemed natural. It is a way to say thank you for what we have, and pull together towards a common goal.
"I see it as an opportunity to help another person in some way. Martin Luther King, Jr. said, "We must use time creatively in the knowledge that the time is always ripe to do right'. These are powerful words that I try to live to fulfill my life and benefit others."
Her hard work has paid off in numerous ways. She has earned several scholarships, and, in May, she will be acknowledged as one of the Commonwealth's "29 Who Shine." The program recognizes outstanding students representing each of the 29 public campuses in Massachusetts. The honorees are chosen because of their academic achievements and record of student leadership and community service, and stand poised to contribute greatly to the civic life and economic well being of the state.
BCC's Director of Student Engagement Beth Wallace said, "I am so proud of Gabby. Her methodical style and patience will continue to help her move forward as she strives to attain her future goals. She will continue to be a positive role model for everyone she meets."
Brooks plans to graduate from BCC in spring 2015 and aims to pursue a bachelor's degree in Biology or Neuroscience. Her long-term plan is to attend medical school.
BCC will always feel like home to Brooks. "I recommend BCC because it has great programs and it's affordable. My instructors are approachable and it's clear they want me to succeed," she explained. "Plus, I've loved being around people who want to learn."