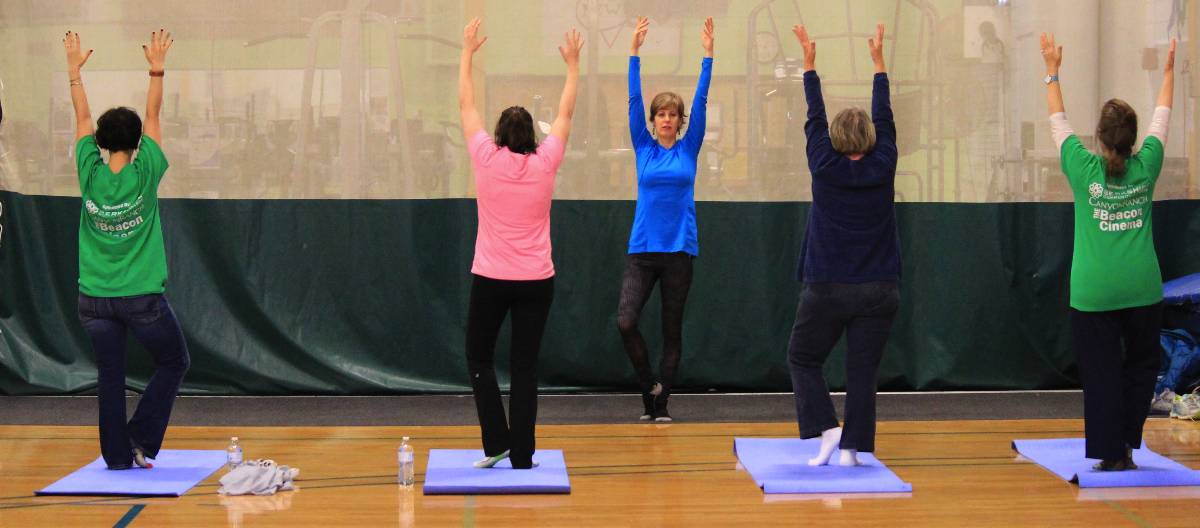 OVERVIEW
This program is under revision and on hiatus for 2020-2021 and not accepting applications.
If you are interested in BCC's physical fitness program, please contact Program Advisor Frank Schickor at fschicko@berkshirecc.edu or Professor Judy Gawron at jgawron@berkshirecc.edu, or call 413-236-4604.
JOB GROWTH & WAGES

In Massachusetts, fitness trainers and aerobic instructors earn a median wage of $42,260–$60,730 based on the U.S. Bureau of Labor Statistics for 2017.
POTENTIAL JOB TITLES

Fitness Director
Club Manager
Personal Trainer
Group Exercise Instructor

LOCAL EMPLOYERS

Canyon Ranch
Timeless Training
Lenox Fitness Center
Berkshire West
Berkshire Community College
Dalton Community Center
Cranwell Spa and Resort
As a student at BCC I was excited that I had access to the college's gym, Paterson Field House. Through frequent visits between and after classes, I slowly started to become more interested in exercise and its benefits. The visual progress in myself was also another motivating factor. A few semesters passed and I made the big decision to change my current major at the time to Physical Fitness, and I have not looked back since. This program has opened many doors for me through my time in it and after graduating. I have been lucky enough to land a position at Canyon Ranch as a fitness instructor and have been there for the past four years. Also, after graduating the program, I was accepted into the Applied Exercise Science program at Springfield College, which has an articulation agreement with BCC, and I will be graduating with my bachelor's this spring. Upon graduating from Springfield College, I plan to use my degree, certifications and experience to further progress my career in exercise science. This would not have been possible if I never took the big jump to switch into the Physical Fitness program at BCC."