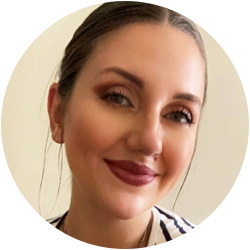 Alumni Spotlight
Julia Kalinowski
Human Services
my

Path

It's often said that the best counselors are those who have overcome adversity themselves. That theory will likely ring true one day for Julia Kalinowsky, a 23-year-old Pittsfield native who recently graduated from Berkshire Community College with an associate degree in Human Services. She is the winner of the Berkshire County School Counselors Association Scholarship, awarded to a graduating BCC student who is transferring to a bachelor's program to pursue a career in human services, counseling or education. The recipient must also be in good academic standing and have a demonstrated passion for community outreach.

"I had no idea it was coming," Julia says of the honor. "I got invited to a ceremony at Balderdash, which I thought was going to be for a lot of people getting scholarships, but they said, 'No this is all for you,' she recalls. "I was overwhelmed. It really means a lot."

Mother to then-infant daughter Amariana, Julia enrolled at BCC in 2018. Four years later, with degree in hand, she has enrolled at Simmons University with plans to earn a bachelor's degree. She is also seven months pregnant with her second daughter.

"It has sometimes felt like a long road," she says. "When I was in high school, I was involved in a violent domestic situation. I got close to the school counselor through that." Unsure of what she wanted to do with her life, Julia found comfort in the friendship and advice she received from the counselor.

"When I got pregnant with my daughter at age 19, I met the counselor for a cup of coffee. She said my personality and life experience would be a good match with human services," Julia recalls. That conversation spurred Julia to do field work at a middle school alongside the adjustment counselor, and her path slowly became clearer.
"I didn't really know exactly what I wanted to do when I started at BCC — I just knew I wanted to be in human services. I didn't know what population I wanted to work with," she says. Now, with real-world experience under her belt, Julia realizes she likes working with the middle school age range in particular. She worked for a time at Bridging the Gap, a Salvation Army program providing safe alternatives to violent and risky behavior for youth ages 12 to 17. "It was a good fit for me," she says. "I like working with an at-risk population with mental health or behavioral problems."
The work can come with a price, however. "When I started, I couldn't stop thinking about these kids. Some had suicidal ideations, some were suffering abuse in the home," Julia remembers. "It's very heavy, but with practice, I've gotten better at not letting it come home with me."
The pieces seem to be falling in place for Julia, who recently bought a home in Pittsfield with her partner. "Right now I'm preparing for a baby in our new house, and I start at Simmons in January. There's a lot going on," she says.
Getting to where she is now feels like a hard-won victory to Julia, who confides it was often difficult to watch others her age graduating before her while she juggled being a young mother trying to make ends meet. "It felt like I was never going to hit that finish line, but it felt so good to get my degree. It was so gratifying to get that piece of paper at the end," she says.
While Julia originally chose BCC because of its convenience, she now advocates strongly for community college education. "I think everyone should start at a community college. There's such a wide range of people you meet — some a lot older than you, some with different abilities or disabilities," she says. "You get this real-life kind of experience, and you're getting the same education as a traditional four-year school." Plus, she says, the environment is warm and welcoming, no matter what your background may be. "At BCC, even if you go in not knowing anything, everyone is there to guide you. They all bombard you with help," she laughs.
At first, she simply showed up to classes, went home to take care of her daughter and studied. "I was in the books but not really engaging in the community part of it," Julia says. "But then I hit the switch. I got involved with the TRiO program and started meeting people. I started doing work-study and become a peer mentor, and then I joined the Student Government Association and met all kinds of people. It was so nice to have a support system."
These days, when Julia isn't planning for the new baby or for her future educational goals, she spends her time outdoors with her daughter, picking flowers and taking hikes. She also enjoys arts and crafts projects. But, soon enough, she'll be back in the academic world, with a plan to earn her bachelor's degree in two years and then go on to earn a master's degree in social work. Eventually, she sees herself working in a school setting, either as a behavioral specialist or as a counselor "working with kids that may need help they're not getting at home, from social skills to emotional support."
Her advice to those who might be unsure if they can handle college is simple. "There's never a perfect time, but if you want to invest in yourself, go and do it. Just jump right in."