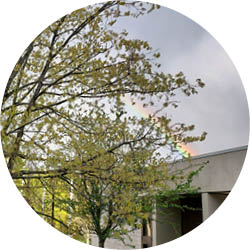 Campus Life Spotlight
OER
Library
We

remove barriers

It's no secret that community colleges offer a quality education at a fraction of the price of traditional four-year schools. But for many students, the cost of textbooks can be prohibitive.

That's where open educational resources (OER) come in. According to the United Nations Educational, Scientific and Cultural Organization (UNESCO), open educational resources are "…learning, teaching and research materials in any format and medium that reside in the public domain or are under copyright that have been released under an open license, that permit no-cost access, re-use, re-purpose, adaptation and redistribution by others." In short, they are free resources available to anyone, without restriction.

Berkshire Community College (BCC) Reference Librarian Andrea Robare serves as the OER Library Liaison. "In that role, I assist faculty members with finding OER resources, as well as opportunities to attend OER workshops and conferences," she explains, adding that BCC has a robust OER Library Guide ("LibGuide") that she continually updates.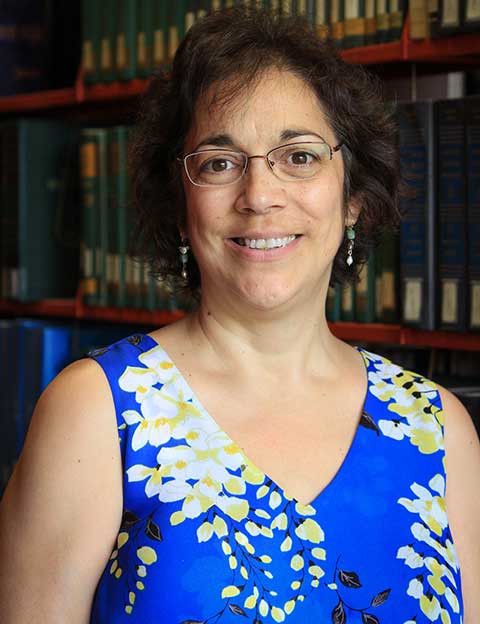 Open educational resources are an alternative to high-cost textbooks, which are a barrier for many students seeking a college education. Research shows that students who have access to OER class materials on the first day of class do better because they're not foregoing purchasing textbooks. Research also shows that using OER improves retention as students do better in their classes when they have the course textbook — and, when students save money on textbooks, they are more likely to take more classes because they can afford them.
Assistant Professor of Biology Amanda Lardizabal, who has made a commitment to using OERs in her biology and microbiology classes, says open educational resources are invaluable tools, especially for those with limited resources.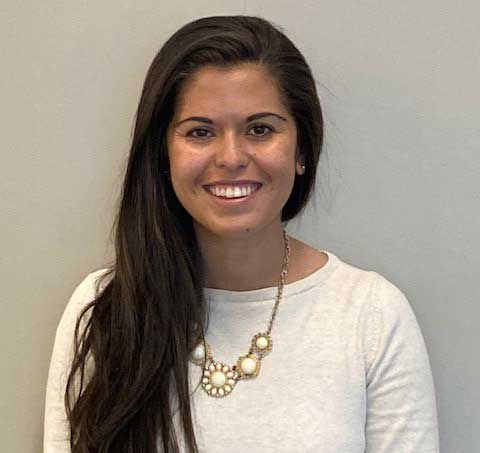 "Equal access to education is one of the main reasons I exclusively use OERs," Lardizabal says. "Equal access means that every student has access to the necessary resources — quality teaching, learning materials, infrastructure — to pursue their goals. OERs create a more inclusive environment because everyone has access to the same materials."
In her lectures, Lardizabal uses OER textbooks, and for her microbiology lab she makes her own OER resources. "For each microbiology lab procedure, I have pulled together multiple resources to design a procedure that is the best fit for our learning outcomes, lab materials, lab equipment and for our students," she explains. "I've found that these semi-custom procedures provide a more beneficial experience for our students in the lab. And of course, they're free."
Lardizabal says another advantage to OERs is that students can access and utilize the materials forever, whereas textbooks are typically sold or returned as rentals. Plus, OER materials can be customized and adapted to fit students' specific needs. "I can make little adjustments each semester to make sure the OER resources are the best they can be," she says. "I think utilizing OERs is just another form of student- centered teaching, alleviating financial burdens and giving students one less thing to worry about so they can focus on learning."
Joseph Polidoro, Adjunct Campus Life, Business/Mathematics, uses a free digital algebra textbook for his MAT 028 class. Polidoro, who has taught at BCC for 35 years, has seen OERs begin to grow in popularity. He remembers having to pay for his own books as a student at BCC and, later, at UMass and Union College, when money was tight.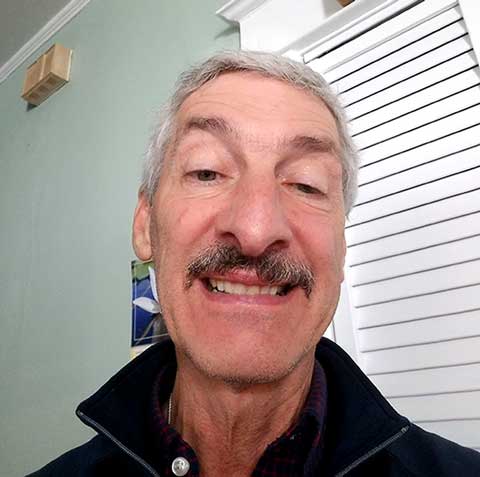 "We didn't have a lot, and every expense adds up," he says. "Books these days can be five or six hundred dollars, which is crazy! Plus, with a digital resource, you don't have to lug around heavy books," he added, noting that one of the books he uses is about 1,000 pages.
Polidoro says OERs like electronic textbooks are peer-reviewed and frequently updated, which is a "big plus" in addition to being free. The algebra textbook he uses includes a program called Video Solutions, which allows students to access YouTube videos to help them solve problems.
"You just press a button and a guy pops up with a white board and does the problem for you, with all the steps. It's great," he says. "That's what really sets it apart — it's a huge advantage. If you need extra help, it can be hard with a textbook, but with OERs it's easy." OERs also have robust search engines, making it far easier to search for a topic than in a traditional textbook, he says.
Polidoro is quick to praise the faculty at BCC, where he says the small class size and personal attention lend to an "excellent education." Calling BCC "the best college I attended," he says OERs are gaining in popularity and contributing to the overall quality of education.
"Equal access is important — the availability of college and being able to pay for it. OERs can be a big part of that access," says Polidoro, who jokes that when his students find out his textbook is free, they say, "Hey, I like this guy!"
Polidoro is confident OER resources will continue to grow, including internationally. He points to the Open Education Network, a partnership among the United States, Canada, Australia and the United Kingdom.
BCC is currently enrolled in the Association of American Colleges and Universities (AACU) OER Institute, a year-long program that assists campuses in developing new and expanding existing OER initiatives by working with OER experts. To find out more about BCC's OER LibGuide, visit the BCC Library page.