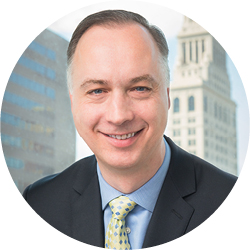 Alumni Spotlight
Matt Fleury
Theatre Arts
my

Ambition

Matt Fleury was born on the east side of Manhattan. When he moved to the Berkshires in the early 1970's at the age of 7, it seems that the bright lights of Broadway followed him.

He enrolled at BCC in 1983 and was unclear about what he wanted to do with this life. He did know that BCC had a well-regarded theatre arts program and it seemed like a great way to start his higher education – because it's something he knew he enjoyed.

"The great Bob Boland and Alan Kennedy were running a very well regarded program," he explained. "They were Broadway level talent and had very high ambitions for their students. The program was rigorous, but it rewarded creativity and initiative. At the end of the day, those are among the most important assets you can develop for any career."

He got a work study job in what was then known as the media department and eventually landed a local radio internship. He fell in love with broadcasting and a new professional opportunity presented itself. He began a career as a journalist and eventually moved into business as a communications professional.

Despite having a successful career, higher education has always been a part of his path. He enjoyed 20 years in the workforce following BCC before returning to finish his bachelor's degree at Charter Oak State College in Connecticut. He later earned an MBA at the University of Connecticut School of Business. He also has studied organizational leadership at the Yale School of Management, and nonprofit performance and governance at the John F. Kennedy School of Government at Harvard.
Education later in life is an extremely rich and valuable experience, and community colleges are particularly good at that.
In 2001, he was part of a core team of supporters that embarked on an extensive planning process to create a new educational destination ─ the Connecticut Science Center. A premier destination for informal science learning, the center serves children, families, schools and educators. During the early stages of the center's planning and construction, he served as executive vice president and chief operating officer. In 2009, when the center opened to the public, he was named president and chief executive officer.
In July 2016, after numerous years of service, Fleury was appointed by the Governor of Connecticut to serve as chairman of the Board of Regents for Higher Education, which governs Connecticut's 12 community colleges, four state universities and Charter Oak State College. As part of his role, he attends many community college events. "I come away inspired by the work of these institutions and moved by the potential of the students," he said.
Don't ever let anybody tell you a community college education is somehow second class..."
Matt continues, "The talent, personal investment and grit of community college students is unparalleled. When in doubt, further your education, and know that you will take out what you put in."
His time on stage has passed, but the arts are still a part of his life. While juggling work, family life and community endeavors, he still makes time to play his banjo. "I'm an aspiring bluegrass banjo player, which may have been featured in one of the less-acclaimed BCC productions some years ago," he joked.
Fleury is a member of the Board and Executive Committee of the international Association of Science & Technology Centers and the Board of the MetroHartford Alliance. He resides in Hartford with his wife and twin sons.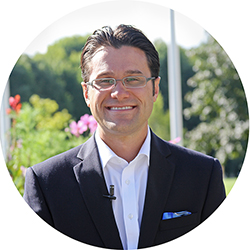 Next Alumni Spotlight: Peter Zanconato >>