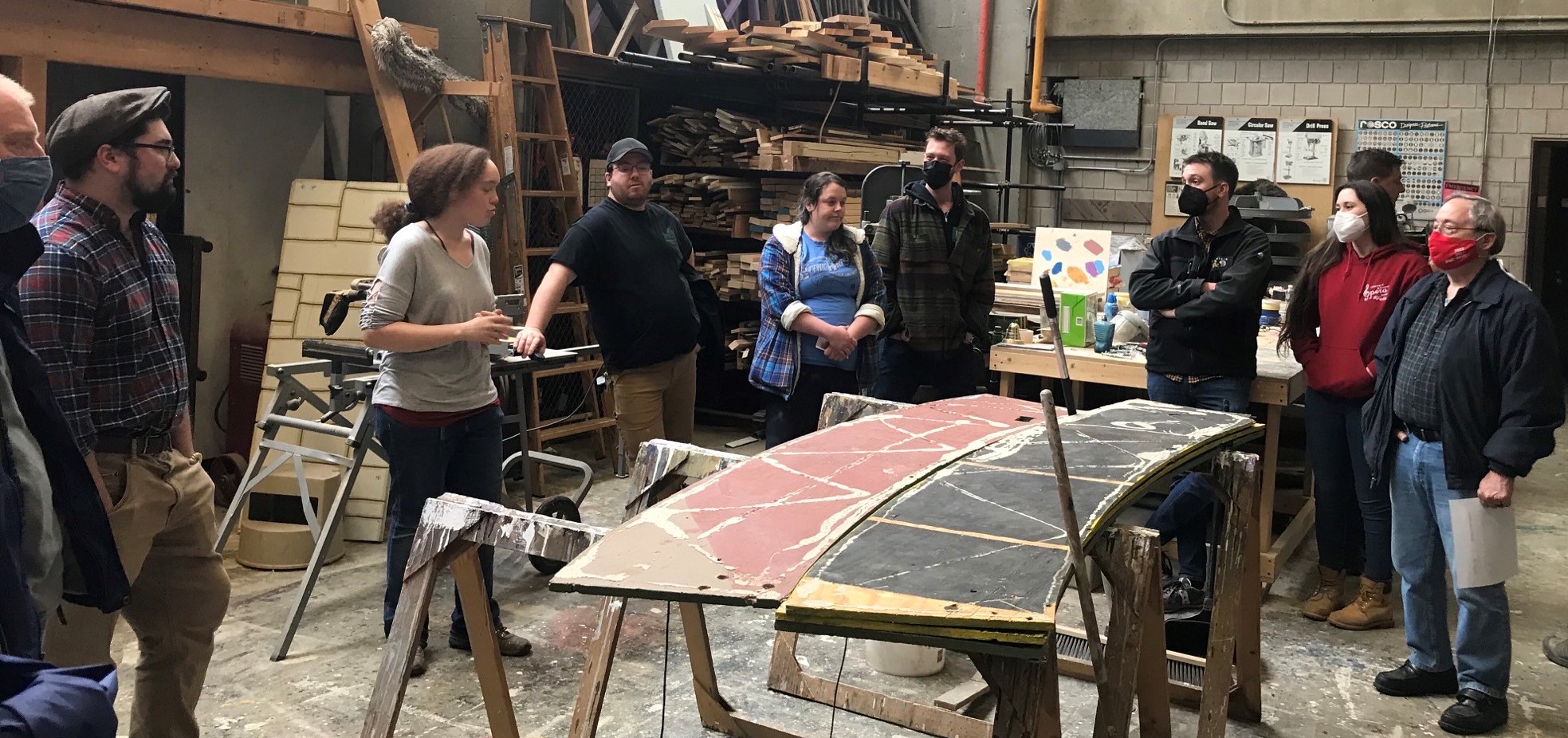 The Technical Theatre Certificate is designed to prepare students for a wide range of careers in educational, community, and resident theatre venues, as well as the film industry. The program introduces students to the fundamentals of technical theatre and immerses them in applied hands-on learning. Through the foundation courses, students build an understanding of theatre history, design, technical theatre, and practical uses of current industry standards. The certificate provides students with an overview in the technical theatre field so that they may enter the work force in the areas of stage management, audio, costuming, hair and makeup, lighting, properties, set construction, and scenic artistry. This certificate can also serve as the first step towards an Associates and Baccalaureate degrees.
POTENTIAL JOBS & HOURLY WAGES
Hourly Wages Range: $15.50-$78.00/hr
Audio and Video Equipment Technicians
Construction Carpenters
Costume Attendants
Craft Artists
Scenic Painter/Charge Artist
Set and Exhibit Designers
Sound Engineering Technicians
Theatrical and Performance Makeup Artists
TRANSFER SCHOOLS

Westfield State University

UMASS Amherst

Northern Vermont University

Castleton University

MCLA (Massachusetts College of Liberal Arts


EXPECTED OUTCOMES


Graduates of this program should be able to:

Demonstrate knowledge and use of technical theatre terminology.
Recognize theatre roles and responsibilities in the community.
Apply the use of safety procedures for the shop, rigging, and handling of scenic and lighting elements and equipment.
Show or practice- foundational skills required in technical theatre specializations such as audio and sound, costuming, hair and makeup, lighting, properties, set construction, and/or painting.
Accurately interpret stage directions, ground plans, renderings, and paperwork to execute projects to specifications.