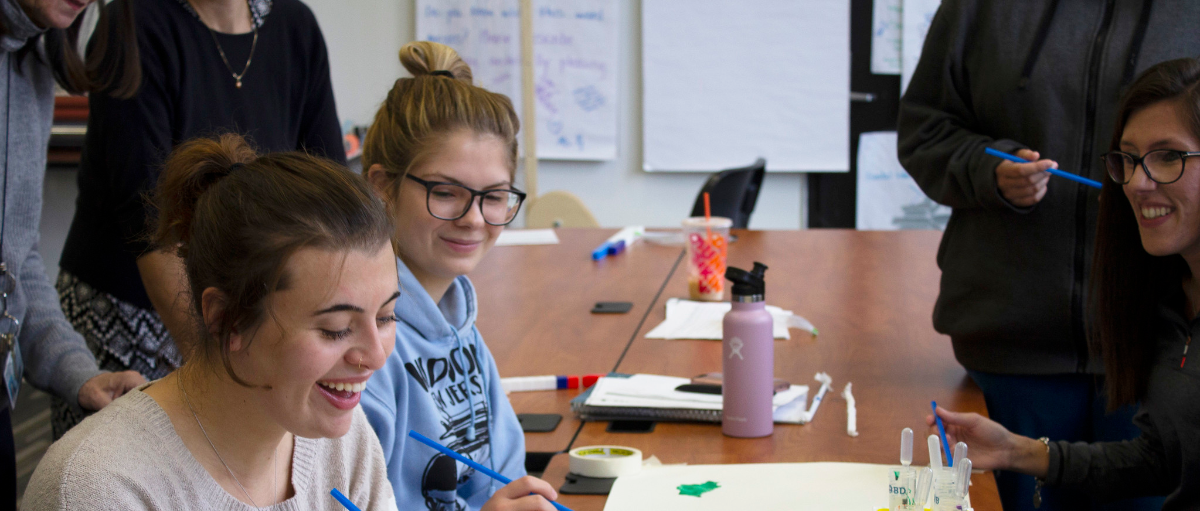 Join us on Zoom on April 16, 2021 at 1:15 pm for an informational webinar about the Education program at BCC.
After registering, you will receive a confirmation email containing information about joining the webinar.
The discussion will cover the Admission process, a presentation on Early Childhood and Elementary Education Pathways and on the Pathways Grant (which could help to defray the cost of the program), as well as a demonstration of Mursion, the virtual-reality education training tool used at BCC.
Webinar panelists will include:
Laurie Gordy, Dean of Humanities, Behavioral and Social Sciences
Addie VanDeurzen, Career Vocational Technical Education (CVTE) Linkage Coordinator
Barbara Kotelnicki, Associate Professor of Education
Patricia Kay, Associate Professor of Early Childhood Education; Education Department Chair

T.J. Karis, Admissions Counselor