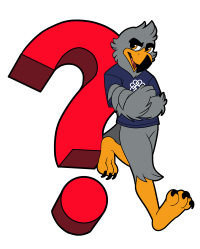 Welcome!
Suddenly can't log in? 90 Day Required Password Changes for Students!
New students: How to Log In for the First Time
Ways for Students to Get Technology Help
Have a technology question about your Moodle course?
Need help getting online?
Want to know how to setup BCC email on your phone?
Perhaps you need to get a copy of Microsoft Word on your computer?
We can help!
BCC has put together these resources to support our students, staff and faculty in remote learning and working.
| | |
| --- | --- |
| | Fill this out and we will get back to you. After hours requests are answered the next business day. |
| | Join a Zoom meeting with one of our Lab Assistants. Check the link for available days and times. |
| Schedule A Help Session | Need a hand with Moodle, Word, or some other technology that's annoying you? All it takes is 15 minutes to get most problems solved! |
| | We are open for certain types of in person help. To make sure there is someone available to help you please reach out and schedule a time first. |
| | Phone support is available but limited, as we may be in a Zoom meeting or helping another student in the Digital Commons. |
Stay Connected!
High-speed wifi is available on campus for all students to use. You don't even have to leave your car! Wifi is available in some of the campus parking lots, as well as inside all campus buildings.
Knowledge Base
Technology can be frustrating sometimes. These informational guides and tips were designed for the BCC community to assist in finding answers and solutions to common technology questions and problems.
Type a question into the search bar, or click on one of the articles below to get started.
Find Your Answers
Most Common Articles