President Ellen Kennedy
In 2012, Ellen Kennedy was named the seventh President of Berkshire Community College (BCC), the first community college in Massachusetts. Under Kennedy's leadership, BCC completed a $34 million renovation of its main classroom buildings, walkways and roadways; installed the Gene Dellea Community Turf Field while addressing environmental issues; secured funding and oversaw the construction of a One Stop Enrollment Center; developed and implemented a five-year strategic plan with planning for the 2022-2027 plan underway; and garnered nearly $21 million in grant funding, including a $1.9 million Title III Strengthening Institutions and renewals of TRiO Grants from the U.S. Department of Education.
The College was recently selected by Achieving the Dream (ATD) as one of seven community colleges in the nation for a Building Resiliency in Rural Communities for the Future of Work grant.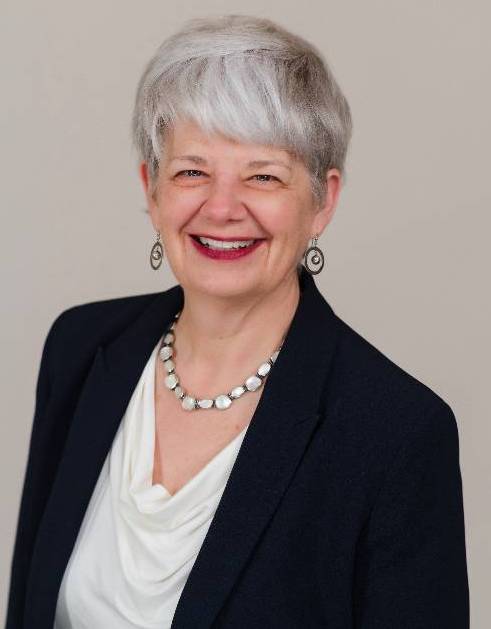 Under Kennedy's leadership, BCC has expanded its Teaching and Learning Innovation Center; partnered with Greenfield Community College on several shared positions; introduced a Writing Center; expanded offerings including an online Cannabis Industry Certificate – as well as certificates in Human Services, and Addiction and Recovery. Most recently the Massachusetts Department of Higher Education approved the College's request for a Mechatronics major. She supported the Nursing program doubling in size. The College's Hospitality and Culinary programs are being re-launched to address the workforce needs of Berkshire County's tourism industry, and the College's Workforce Program has been realigned to address both Governor Baker's Berkshire Blueprint and the 1Berkshire Blueprint 2.0. BCC has been a national leader in sustainable practices, from energy to composting, often ranking in the top five nationally of institutions participating in Recyclemania, a challenge that celebrates waste diversion efforts that ensures more waste is recycled or composted.
Previously, Kennedy served as BCC's Vice President for Administration and Finance and Chief Financial Officer. Prior to joining the College, she served as the Interim Chief Operating Officer of National Patient Safety Foundation, the Director of Development at WFCR – Public Radio for Western New England, the Chief Advancement Officer for Massachusetts College of Liberal Arts (MCLA) and President of the MCLA Foundation. She began her career in Administration and Finance at North Adams State College, where she was actively engaged in changes to the College's mission, name, mascot, and facilities.
Kennedy holds a BS in Business Administration from MCLA, formerly North Adams State College, an MBA from the University of Massachusetts - Amherst, an MPA from the Kennedy School of Government at Harvard University, and an Ed.D. from Northeastern University.
President Kennedy was named the 2014 Woman of Achievement by the Berkshire Business and Professional Women, received a distinguished Alumna award from MCLA, and was named to the Hall of Fame for her high school, St. Mary's in Lynn, Mass. She was an inaugural recipient of Berkshire Magazine's The Berkshire 25, a group of leaders, doers, creators, and community stalwarts who help make the Berkshires a dynamic place to live and work. Kennedy received the "She Knows Where She's Going" award from the Gladys Allen Brigham Center, and in 2018, she was one of the inaugural recipients of the Berkshire YMCA Changing Lives After 55 award, and received the Berkshire Workforce Catalyst award from Mass Hires Berkshires (formerly the Berkshire Workforce Investment Board). She is a recent recipient of the Life Without Limits Award from UCP of Western Massachusetts
Kennedy has been actively engaged throughout her career in local, regional, and national initiatives and organizations. She is a Commissioner of the New England Commission of Higher Education (NECHE, formerly NEASC) and has served on the Board of Trustees for Berkshire Health Systems, the Board of Directors of Berkshire Taconic Community Foundation, Berkshire Chamber of Commerce, Berkshire Visitors Bureau, Berkshire County Regional Employment Board, the Massachusetts Workforce Incentive Board, Mass Hire - Berkshires, and the Pittsfield School Building Needs Commission. She is a tri-Chair of the Governor's Berkshires Skills Cabinet, a founder and member of the Executive Committee of the Berkshire Leadership Impact Council, serves on the Executive Committee of the Berkshire Education Task Force, the Berkshire Innovation Center (BIC), the Economic Empowerment Trust Fund under the leadership of State Treasurer Deb Goldberg, and previously served on the Massachusetts Public Higher Education Partnership for the Advancement of Collaborative Efforts (PACE), and the Massachusetts Alliance Team for Complete College America (CCA).
A native of Lynn, Kennedy lives in Williamstown, MA with her husband, Mark Gold, and their dogs, Lucy and Ziva. Her decades of being a Boston/New England sports fan in the 20th Century taught her resiliency and persistence…she is reveling in the 21st Century.