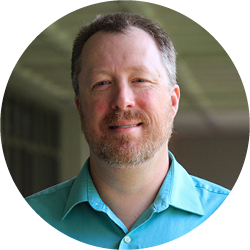 Staff Spotlight
Adam Emerson
Registrar
my

solution

There's nothing Adam Emerson loves more than coaching his son's hockey team at the Vietnam Veteran's Skating Rink in North Adams. "My friend and I have been coaching a group of kids for about six years and it's been quite the ride" Emerson said. "It's good times with good families and they're a great group of kids – and great athletes."

Emerson has been the Registrar at Berkshire Community College (BCC) since 2015 – before that, he worked as the assistant registrar/coordinator of records & registration systems since 2006 here at the College. As Registrar, Emerson is responsible for the administration of student credit course records including: student registration, maintenance of academic records, auditing and certification of student records for degree completion, coordination of course offerings and calendar planning.

Emerson has an even longer history though with the College. "I have a degree in Biology and I have an A.S. from here in Environmental Science and one of my first jobs was working 25 hours a week as a Lab Tech on the College" Emerson says.

It wasn't until he started looking for a full time job that he was hoodwinked into working in the registrar's world. "I had seen a record keeping job posted for Southern Vermont College and it ended up being the Registrar's job – the reason it didn't say Registrar is because they couldn't get anyone to apply for it," Emerson said. "It was really trial by fire – I had an idea of what a Registrar did, but I didn't really know. Luckily, the president of SVC really pushed professional development and I was there for six years prior to getting the assistant registrar position here at the College."

As Registrar – Emerson says:

"I always see this job as problem solving and fixing things for a student. The rules are the rules, but if there are ways to help a faculty member and to help their students, I'm very interested in finding ways to do that."

When asked what he's most excited about here at the College – he doesn't miss a beat, responding: "Oh, it's the buildings I think, at least recently. I've been brought in to look at the classrooms and look at what kinds of classes we need for our students. The buildings are a huge draw – and I think the progress we're making in technology solutions over the last six years have also been a huge improvement for the school too."

Bringing in Adam Klepetar (Vice President of Student Affairs and Enrollment Management) to focus on enrollment specifically was also the "single most important thing we can do," Emerson says, adding "To bring in someone solely focused on our enrollment, and not just from a numbers perspective, but from a holistic approach, is really great."

In terms of where the College is headed, he thinks we need to focus more on recognizing "The students coming in are our raw materials, we need to look at focusing on what is the final product. We need to think about ways to focus on retention of students."

Emerson is focused on problem solving here at the College, and he's also keen to help solve some of the community's most pressing issues too. He was elected to the Cheshire School Committee in May of 2017 and so, when he's not here on campus, he has been trying to find solutions to one of the toughest school budget issues in the county. He has the grit and know-how to roll his sleeves up and get to work on these pressing issues.

He reminds residents of the town of Cheshire that providing students with quality education is one of his most important tasks as School Committee member, something he carries with him at the College as he endeavors to help the students succeed.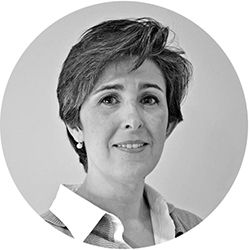 Next Staff Spotlight: Eleanore Velez