January 20, 2016
Berkshire Community College (BCC) is pleased to announce its fall 2015 Dean's List.
According to Dr. Frances Feinerman, vice president for Academic Affairs, to be eligible for the list, full-time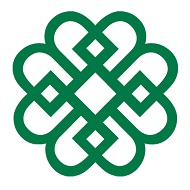 students must have declared a major; completed a minimum of 12 non-repeated, traditionally graded credit hours during the fall semester; and achieved a 3.250 to 3.749 grade point average for Honors, or a 3.750 to 4.000 grade point average for High Honors.
The following 81 students qualified for High Honors:
MASSACHUSETTS
Adams: Aaron R. Biros, Sean B. Grady, Jennifer L. Lee and Jade C. Tanguay.
Becket: Megan M. Mahoney.
Cheshire: Amy L. Brassard.
Cummington: Marion T. Brooks, Alexander F. Griffith and Melanie A. Griffith.
Dalton: Portia Adjei-Donkor, Jackson T. Alberti, Kessa T. Battaini, Angela K. Colson, Jessica V. DeLand, Theresa J. Miller, Lindsay A. Ostellino, Kevin G. Richard, Alisha D. Sawtelle and Shaun C. Utter.
Great Barrington: Lindsay L. Cavanaugh and Shawn E. Paunchai-Green.
Hinsdale: Crystal L. Townsend.
Housatonic: Gregory P. DiLisio and Emma Sanger-Johnson.
Lanesboro: Kathleen M. Adamczyk, Jessica L. Ferry, Emily M. Rudd and Taneya R. Sandifer.
Lee: Amanda J. Donkor, Michael A. Haywood and Vinicius M. Onorato.
Lenox: Katherine Cortes Ruiz, Adam Gazit, Brian Hailes, Kendra J. Parkinson and Miyah Taj.
Lenox Dale: Michael P. King.
Pittsfield: Acacia V. Alston, Cheryl A. Bassett, Dina E. Bilotta, Cariss L. Black, Kevin M. Brady, Abigail Casian, Megan C. Charbonneau, Sarah A. Cicchetti, Victoria S. Croshier, Rhonda J. Ellery, Maureen K. Feldman, Laura P. Forero, Rachel M. Godwin, Richard J. Houghtaling, Jennifer T. Hunt, Kaileigh R. Hyman, Erik J. Inbar, Alicia F. Jones, Bryan P. Jones, Allison L. Kahn, Jennifer L. Kamienski, Jessica A. Kratka, Bridget R. Lacy, Lisa M. Laughnane, Cassidy A. Lewis, David A. Litano, Justin T. Lowery, Eric S. Raymaakers, Kelly J. Robertson, Ryan T. Santiago, Dominick E. Smith, David M. Solak, Kyle P. Strack, Nancy T. Sweetser, Suni Ton, Rachael E. Ward and Kristen T. Williams.
Sheffield: Paige E. Killiard.
Stockbridge: Alexandria A. Aronoff.
West Stockbridge: Kristina B. Hallock.
Williamstown: Jeremy R. Patterson.
Windsor: Danielle E. Allison.
NEW YORK
East Nassau: MacKenzie C. Stone.
VERMONT
Bennington: Nathaniel R. Blue.
The following 105 students qualified for Honors:
MASSACHUSETTS
Adams: Jason D. Blanchette, Courtney R. Bussiere, Mikayla E. Catalano, Emily A. Martinelli, Chad M. Ouimette, Kayla M. Racine and Nathan R. Tomkiewicz.
Becket: Elizabeth M. Bean and Cullen R. Fisher.
Cheshire: Sydnee R. Gallup, Shayla M. Moquin, Richard Royal and Emily A. Thurston.
Chester: Henry J. Fristik.
Dalton: Jerrod J. Collin-Andrews, Courtney J. Corbett, Whitney N. Eastland, Brianna M. Holsborg, Kevin R. Kowalczyk, Rachel E. McMahon, Adam H. Mulligan, Ariel C. Ramirez, James P. Schmidt, Dylan J. Sickell and Sydney L. Smith.
Drury: Allison F. Andrews.
Franklin: Maura Marchese.
Great Barrington: Jose D. Delgado, Joshua R. Kuhn and Daniel T. Warner.
Hinsdale: Keith L. Kokindo.
Housatonic: Giancarlo Bravo, John E. Casey IV and Graeme Drumm.
Lanesboro: Devon P. Lennon and Mary G. Mick.
Lee: Zachary R. Richardson, Samantha L. Robarge, Yessy S. Rodriguez, Thomas J. Salinetti, Jastine Y. Somostrada and Tori E. Wadsworth.
Lenox: Sean P. Kelly, Patrick J. Kline and Emma R. Merritt.
Lenox Dale: Meaghan E. Prince.
North Adams: Kayla A. Armstrong, Daniel J. Leitner and Brayton H. Whitney.
Oxford: William A. Harvey.
Peru: Sean P. Keller.
Pittsfield: Bridget M. Aniello, Jesse F. Arevalo, Sarah J. Berrian, Bernice Boateng, Henry R. Cadorette, Polana Casian, Gabriel Columna, Kristina M. Cook, Lori A. Cormier, Andrea M. Cross, Rachael A. DiGrigoli, Ryan T. Dion, Kayla J. Doyle, Amanda J. Evangelisto, Ryan G. Fortune, Adrianna I. Fox, Lenore M. Gallo, Gladys Garcia – Rijos, Carly R. Garofano, Jules A. Gillette, Lexia L. Gillette, Noel J. Goldberg, April L. Haecker, Mark A. Harford, Jr., Bethany J. Healey, HwiYeong Jeong, Alexander C. Kight, Kara L. Kolodziej, Matthew D. Lack, Holly F. Leskovitz, Dustin L. Malossini, Alexandra McKnight, Brea J. Morawski, Carrol A. Patin, Alyssa C. Phillips, Cody W. Reagon, Anisa M. Spagnuolo, Adam J. Sperlonga, Nicholas W. Swain, Rebecca L. Thomasson, Jack E. Trainor, Nicole M. Wright and Ryan S. Ziter.
Russell: Thomas A. Klaubert.
Sandisfield: Cassandra P. Chartier.
Savoy: Magdelin C. Bennett and Ashley C. Serre.
Sheffield: Lorna Houghtlin.
South Egremont: Jennifer N. Lechleitner and James H. Sleboda.
West Springfield: Tara L. Gehring.
Windsor: Jake L. Kordana.
Worthington: Hannah L. Pease.
NEW YORK
Hudson: Emma N. Hobson.