BCC's 56th Commencement Exercises
Fri., June 3, 2016
Students Receiving an Award: 315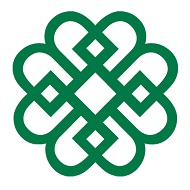 Associate Degrees: 252
A.S. Degrees: 137
A.A. Degrees: 115
Certificates: 76
Total Awards: 328
Programs of Study: 28
Students Receiving More Than one Degree or Certificate: 12
Degrees of Associate in Arts, Associate in Science, and Certificates of completion: Applied Manufacturing Technology, Business Administration, Business Careers, Computer Information Systems, Computer Information Systems Networking, Computer Information Systems Programming, Criminal Justice, Culinary Arts, Early Childhood Education, Early Childhood Education – Introductory, Early Childhood Education – Intermediate, Engineering, Engineering Technology, Environmental Science, Fine Arts, Fire Science, Health Information Management, Health Science, Hospitality Administration, Human Services, Liberal Arts, Lodging Management, Medical Coding Technical Skills, Nursing, Physical Fitness, Physical Therapist Assistant and Practical Nurse.
Age of BCC's 2015 Graduates: 18 to 69 with a median age of 29.
Students from States Other Than Massachusetts:
Connecticut, Maryland and New York.
Transfer Institutions:
Elms College, MCLA, Mount Holyoke, Rochester Institute of Technology, RPI, Smith, UMass Amherst, UMass Dartmouth, UMass Lowell, University of New Hampshire, Westfield State University and Western New England University.