BCC students named to All-Massachusetts Academic Team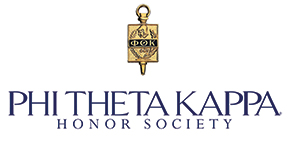 Berkshire Community College (BCC) students, Iolani DeRis and Bridget Wnukowski, were recently named to the All-Massachusetts Academic Team. Phi Theta Kappa Honor Society and community college presidents co-sponsor All-State Academic Team recognition programs in 38 states each year.
Students nominated to the national All-USA Academic Team are automatically named to the All-State Academic teams. To be eligible for nomination, students must have earned a minimum cumulative college-level GPA of 3.25 on a 4.0 scale.
Iolani DeRis attended a recognition ceremony at the State House on April 18th, where she received a certificate and team medallion. A biological science major and star athlete at BCC, DeRis is considering transferring to a four-year college next fall.
Bridget Wnukowski, also a biological science major, has been accepted and plans to attend Westfield State University next fall.