Berkshire Community College is excited to announce that it has hired George Ambriz as the new Director of Academic and Career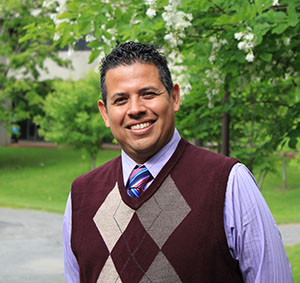 Advising. Ambriz moved from Nevada to the area in late May.
Previously, Ambriz was working as an Advisor/Success Coach at the College of Southern Nevada, a position he has held since 2015. Before that, he was an Employer Relations Coordinator and Admissions Counselor at the University of Nevada, Las Vegas (UNLV) from 2006-2015.
He earned an associate's degree from Cochise College in Arizona, a bachelor's degree in Administration of Justice from Western New Mexico University, and a master's degree in Public Administration from UNLV. He is currently a doctoral candidate for a Doctorate of Philosophy from UNLV, in Public Affairs.
Ambriz is fluent in Spanish and English and is learning American Sign Language.