Berkshire Community College (BCC) is excited to announce that Karen Ruiz León has joined the College as the Community Outreach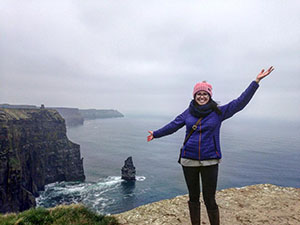 Counselor for Enrollment Services.
Ruiz León, who lives in North Adams, previously worked at MCLA where she was the Advancement Communications & Engagement Associate. Along with her duties in that role, she was also a key part of many of MCLA's diversity initiatives. Ruiz León's strong and dedicated diversity background and her multilingual abilities will be a major asset as she engages with the many populations across the Berkshires and tries to help them find their pathway to BCC and beyond.
The Community Outreach Counselor at BCC works as part of the Enrollment Services staff in meeting comprehensive recruitment goals, which includes providing on campus support for students - with a focused emphasis on immigrant, bilingual, and international students and students of color.