Berkshire Community College is open, but face-to-face courses will be suspended through the remainder of the semester. Instruction and student support will be available remotely.
Good day to the BCC community,
I am writing to update you on additional preemptive measures that Berkshire Community College is taking in response to COVID-19 to protect the health and safety of our campus community. In order for the College to limit potential future exposure, we have made the decision to implement policies and practices that promote social distancing including:
Face-to-face courses, the face-to-face component of hybrid courses, and labs

will be suspended during the week of March 23-27 (the week

after

spring break).

We will provide updates via your BCC student email about these courses, and your faculty will also be reaching out to you regarding any further changes to their courses.

Please continue to watch your BCC email for further updates.
As I mentioned in my email last week It is important for us to get in physical movement while we are learning from home. Attached is a strength and conditioning workout created by one of our students: https://youtu.be/GSaq1jq3pyw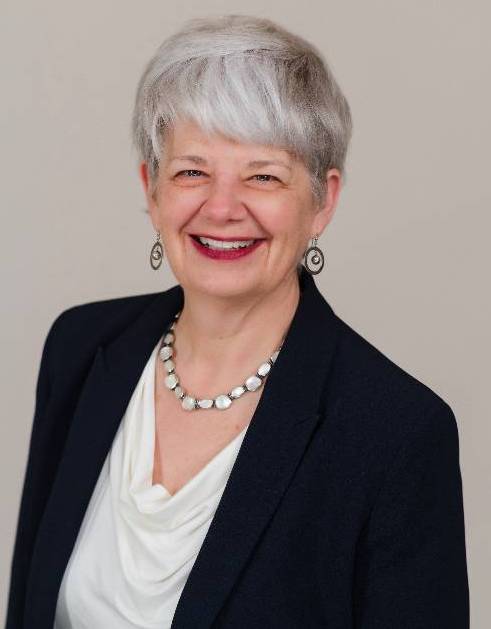 Ellen Kennedy, President
Helpful Resources:
Resources for Students during Remote Instruction
COVID-19 Interim Telecommuting Guidance
The

AHS 155 Stress and Your Health students

are ready to share their

BCC Blog! Students were able to post some informative blogs in March and are now adding weekly Quick Tips to De-stress. Take a look! This is the direct link:

http://blogs.berkshirecc.edu/stressandhealth2020/.

You can also access by google: "berkshirecc.edu blog". Make sure to scroll to the 2020 course link for this semester's postings. We hope you find this helpful!

I know some of you might be struggling with needing materials for your classes scanned, I learned from one of Student Town Halls that there are a variety of apps for either iPhones or androids that can be downloaded. However, our IT team has made another option available on our website https://www.berkshirecc.edu/knowledge/microsoft-office/make-a-pdf-using-onedrive-app.php. These directions use your own BCC OneDrive combined with the OneDrive mobile app on your smartphone. There's even videos at the bottom to help for folks who are more visual.
The next Student Town Hall will be held on Wednesday, April 29nd at 5 pm. President Kennedy sent out the link earlier this week to your email.
We have heard from students that they need copying done, eventually we will allow photocopying on campus but until that time, Staples is offering 50 complimentary black and white copies, use Coupon Code: 72511. They are also offering free ground shipping or same-day curbside pickup available at most stores. Check out their website at https://www.staples.com/services/printing/copies-documents-printing/simple-prints.
Update on Summer classes: We have made the difficult decision to cancel all face-to-face offerings for summer sessions I and 2. Without concrete knowledge about the safety or permissibility of allowing students, faculty, and staff back on campus, we believe it is wise to cancel these courses at this time. All previously scheduled online courses will proceed as planned. Because of the changing nature of the present health concerns, we have not made a decision regarding summer session 3.
The Writing Center is open and ready to assist you with your writing on our brand new Moodle page. All BCC students can self-enroll in the course and submit writing and writing-related questions for asynchronous feedback and support from our team of peer tutors. The Writing Center Moodle page can be accessed here: https://moodle.berkshirecc.edu/course/view.php?id=14906 The Writing Center mission statement and FAQ can be found on our BCC webpage: https://www.berkshirecc.edu/writing
A message from our Digital Commons
If you need a hand with Moodle, Word, or some other technology that's annoying you? All it takes is 15 minutes to get most problems solved! Click here to Schedule an appointment. Need help RIGHT NOW? Click here BCC Knowledge Base to check out the Knowledge Base for how-to's and articles answering many common questions.
Community Update
Roots Rising – This is a virtual farmer's market. Ordering opens on Mondays and is limited to first 100 orders for now delivery is FREE for all SNAP recipients, those facing economic hardship due to the pandemic, seniors, and those at high risk for the virus. For more information, visit, https://www.rootsrising.org/virtualfarmersmarket
Resources Relating To Housing Issues - Governor Baker signed into law the strongest eviction and foreclosure moratorium in the country (H 4647). This is truly a collective and critical win to keep people safe at home. A factsheet on the law will be available shortly but for now, Mass Law Reform has provided this summary of what the law provides:
For tenants: the moratorium temporarily halts all stages of eviction, specifically:stops landlords from sending notices of eviction and filing new eviction cases; stops courts from scheduling non-emergency hearings; entering judgments (including agreements for judgment), and issuing executions; stops sheriffs from levying on executions to remove tenants; applies to most evictions with limited exceptions for true emergencies involving conditions or conduct endangering the health and safety of others. It also prevents late fees and negative credit reporting for COVID-19 affected tenants.
For homeowners in 1-4 family owner-occupied properties it temporarily: stops residential foreclosures from going forward; requires lenders to offer a mortgage forbearance for homeowners affected by COVID-19, with payments added to the end of the loan; prevents negative credit reporting for homeowners in forbearance; gives landlords access to tenants' last month's rent to cover expenses. The moratorium also pauses evictions on small businesses and makes it easier to access reverse mortgages. The moratorium will remain in effect for either 120 days from today or 45 days following the end of the state of emergency, whichever is sooner. This can be extended by the Governor to ensure it does not end before the state of emergency is lifted plus a reasonable time period.
Another resource, Attorney Doug Mishkin is available to help with housing law resources. He can be reached at dmishkin@hfmgpc.com. His law firm is Heisler Feldman & McCormick. Tenants can consult with them (or with Community Legal Aid) with no charge.
The Census work is still continuing despite the challenges they are facing with the outbreak of COVID19. The national response rate is currently 45.2%, the Massachusetts response rate is 52.1%, so they are a bit behind. Due to the suspension of field work, the rural communities are not having forms dropped off at homes. However, postcards did go out to PO Boxes. If you haven't already done so, I would strongly urge you to go to https://www.census.gov/ and complete the census online, you don't have to wait for your postcard.
If we fail to address a problem or challenge you are experiencing, please reach out to me.
Have a great weekend.
Beth Wallace
Dean of Students