This page was updated on April 6, 2020.
Berkshire Community College is open, but face-to-face courses will be suspended through the remainder of the semester. Instruction and student support will be available remotely.
Good morning,
As we begin the second week of remote education, I wanted to check in to see how you are adapting to this new way of learning and living. Just as you are learning to learn in different ways, faculty are learning to teach in different ways. Please don't hesitate to reach out to your dedicated faculty or any of our caring and concerned staff to help support your efforts to make this semester a success.
I wanted to make sure you are aware of resources we have put in place.
This is a link to our COVID 19 Student Resources page on our website. In addition to describing the technical resources and providing tutorials for software you may be using, you will also find information on tutorial services, career services, personal counseling and disability services to name but a few. You may be very familiar with these and many other services available to you, or you may find yourself exploring these options to support you right now. Please don't hesitate to reach out.
Recently and going forward, many of us are making phone calls to students to check in to see if you might need any assistance. The calls are coming from our homes and may look like a blocked number. Many students have found these calls useful to raise questions or concerns. These calls have also been a gift to all of us, allowing us to hear your voices and know you are okay and committed to finding a way to make this work.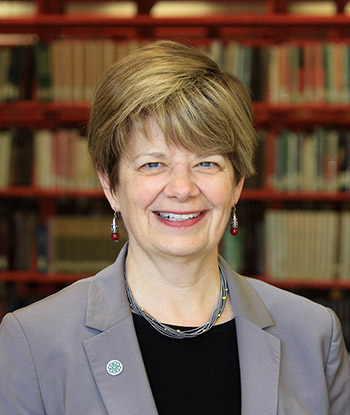 Ellen Kennedy, President
Helpful Resources:
Resources for Students during Remote Instruction
I am writing to you on behalf of the campus. Our focus as we began this journey was to ensure the safety and protection of everyone on our campus and to ensure our students have every opportunity to achieve each course's learning outcomes and completes a successful semester. We all care about you and we want you to achieve the educational goals you have set for yourself. Let us help you.
You can reach me personally by responding to this email, or calling 413-236-1001.
Tomorrow (Tuesday, April 7) at 5:00 and on Friday, April 10 at noon, I will be hosting ZOOM STUDENT Town Halls. The ZOOM connection is below. We record these town halls and put them in the MYBCC Portal on our website. The calls last as long as there are student questions. If we can't answer them during the call, we post the questions and responses on the portal.
Please also reach out to Beth Wallace, Dean of Students (413-236-1601) COVID19@BerskshireCC.edu with any questions, suggestions or concerns.
On our website, near the bottom of our home page in the blue band, you will find a link to MAKE A SUGGESTION. You can include your contact information (and I will respond) or submit anonymously. This is another way to ask a question, raise an issue or make a suggestion.
We have used what you have shared with us to improve our response and address gaps in our support structure.
We know these are complicated times, and it is quite likely there are many demands on your time, responsibilities beyond your college education, and uneven access to technology and the internet. We want to help you think through solutions to the issues you are facing.
We embrace as our mantra in these uncertain times "Assume good intentions" #assumegoodintentions. Assume that your faculty member is doing their best to help you learn, grow and achieve. Assume that those who have outward roles of support will return your call or email as quickly as possible. When things don't go quite according to plan, assume everyone involved wants a better outcome and is doing their best. If you don't hear right back, please try again. We are all learning to do things in very different ways. Just like you, we are learning new technologies, new ways of communicating and working and new ways of connecting.
We hope the coming weeks are productive and provide you with a sense of control over at least one aspect of your life as you settle in to a different way of learning.
With kind regards, and complete belief in our collective ability to make this semester a success,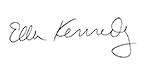 Ellen