Academic Success Coaching is a support that will give you the opportunity to…
Establish connections with multiple offices across BCC and navigate barriers to increase their success
Identify and build upon learning style while achieving exploration and learning to advocate for self
Explore and discover interests, goals, academic & personal success strategies
Support, challenge, and manage as they work towards success and completion of goals
Achieve an increased executive skillset by developing organizational and time management skills to help reach success
Develop action plans for academic, career and personal development goals to succeed in college and beyond


Contact Us:
Phone: (413) 236-1622
Email: gmartinez@berkshirecc.edu
Forum credit provided!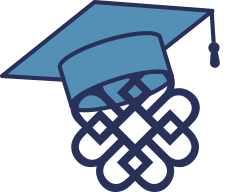 Special Upcoming Workshop:
Successful Immigrants in the Berkshires Panel
Feb. 4, 2022, 5:00 - 6:30 p.m.
This workshop provides an intentional space for BCC's ESOL learners to connect, grow their network, and strengthen their skillsets with other Spanish speaking BCC alums and community members. The panel will be geared towards how to maximize successes in a predominantly English taught environment as an ESOL learner.
Forum Credit provided

Feb. 4, 2022, 5:00 - 6:30 p.m.
What are the benefits of working with a Coach?
Tailored individual experiences

Opportunity to strengthen skills needed for success

Individual support related to your academic needs and goals

Improved personal skills and behaviors

Strengthened work life balance

Improved interpersonal skills

Increased confidence in your own success

Enhanced self-awareness of goals and skills

Personable relationship building

Making connections with BCC

Upcoming Workshops
Meet Your SUCCESS Team
Request a Coach