A message from BCC President, Ellen Kennedy
Tuesday, August 15, 2017
Good afternoon,
Last weekend, at the University of Virginia in Charlottesville, we as Americans were witness to acts of domestic terrorism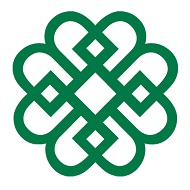 inspired by hatred of others, bigotry, and racism brought on by Neo Nazis, White Supremacists, and other hate groups. These behaviors are disturbing, no frightening, especially when they happen on a college campus, and must always be condemned.
These events resulted in a tragic death of a young woman and injuries to dozens more – all because hatred encourages anger, violence and terror. My heart goes out to the victims who lost their lives, to all the injured, and to the families and friends in mourning for their loved ones.
Berkshire Community College has been and remains a place for all of its students to feel safe and supported. Every student and visitor should know that we will not allow this type of bigotry or hateful behavior to find a foothold on our campus. We are dedicated to respecting and honoring all members of our community – regardless of their religion, race, ethnicity, language, citizenship, or gender.
One of the goals of education is to ensure we learn from the past and reimagine a better future. Bigotry and intolerance must always be met with united opposition. We continue to stand together – to support, care for, and embrace our differences so that we are a stronger, more open and diverse community.
Our values ensure that we foster an environment that validates and respects cultural identities. Our vision at BCC is to create a dynamic learning community, transforming lives and preparing students to succeed in an increasingly complex, diverse and changing world. In the face of this recent tragedy - we must all come together, now more than ever, to ensure our students feel safe and supported. I believe I speak for all of us when I say BIGOTRY AND RACISM WILL NOT BE TOLERATED.
As students begin to return to campus, some might be looking for support or have a need to talk to someone about these issues – issues that are troubling and traumatic. If you or students are looking to speak with someone, please contact Beth Wallace, Assistant Dean of Student Affairs, who can be reached at (413) 236-1601 or bwallace@berkshirecc.edu.
Ellen
Ellen Kennedy
President
Berkshire Community College