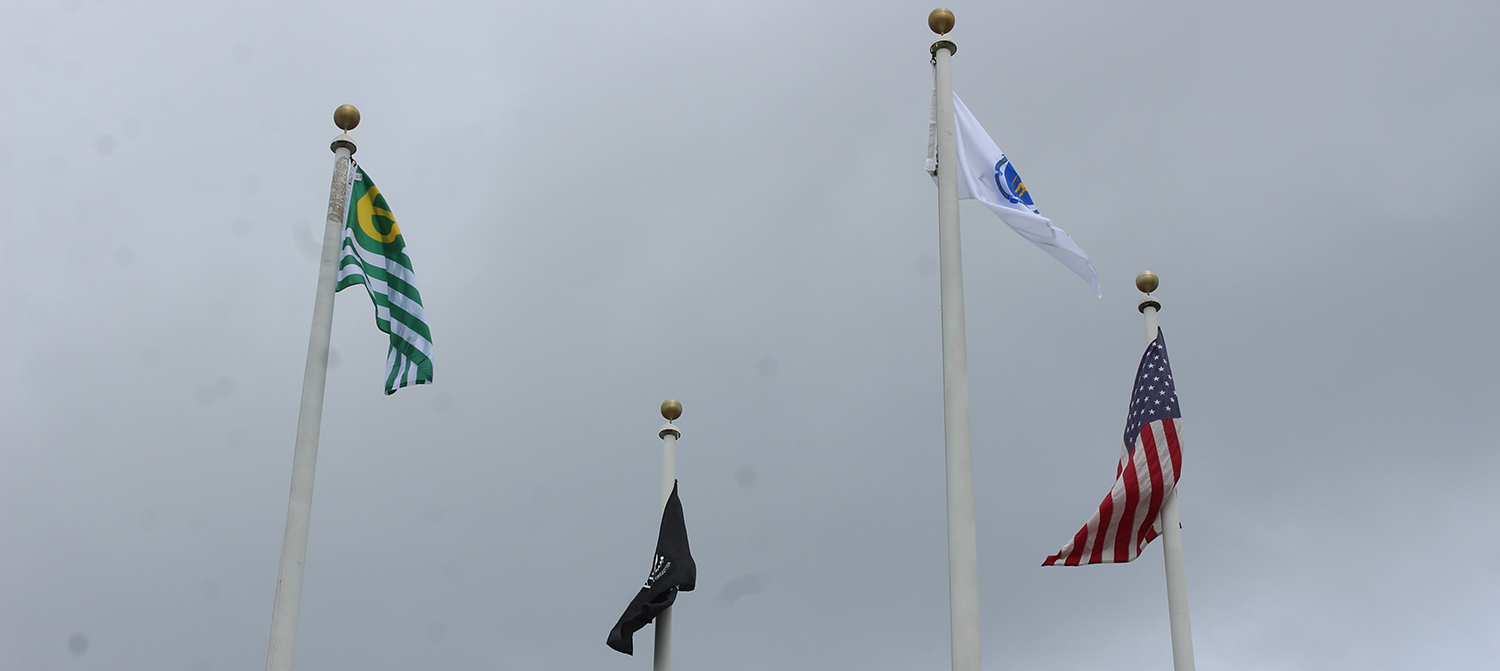 In celebration of Earth Day, Berkshire Community College (BCC) returned its ecology flag to full mast on Thursday, April 22. The flag has been flying at half-staff as a symbol of the "forceful and unprecedented assault on the environment" since March 2017, explained BCC President Ellen Kennedy.
Representative BCC staff, faculty and students attended the ceremony, which featured short remarks by Environmental Science Professor Tom Tyning, Nature Conservancy biologist and BCC graduate Rene Wendell, President Kennedy and others. BCC student Amber Macneil and other members of the Conservation of Natural Resources spoke, and Coordinator of Academic Computing Christian Tenczar highlighted the BCC's Green Team recycling accomplishments, especially the college's involvement with the nationwide Campus Waste to Zero Waste project.
In the past 50 years, protection of the environment, both at home and globally, has waxed and waned as economies, social upheavals, and other events have taken center stage," Kennedy said. "However, beginning in January 2017, it became clear that the federal administration was intent on sweeping away a lifetime of gains that protected both the environment and US citizens."
Contact Us
Questions or concerns?
Email: Tom Tyning, Professor of Environmental Science
Phone: 413–236–4502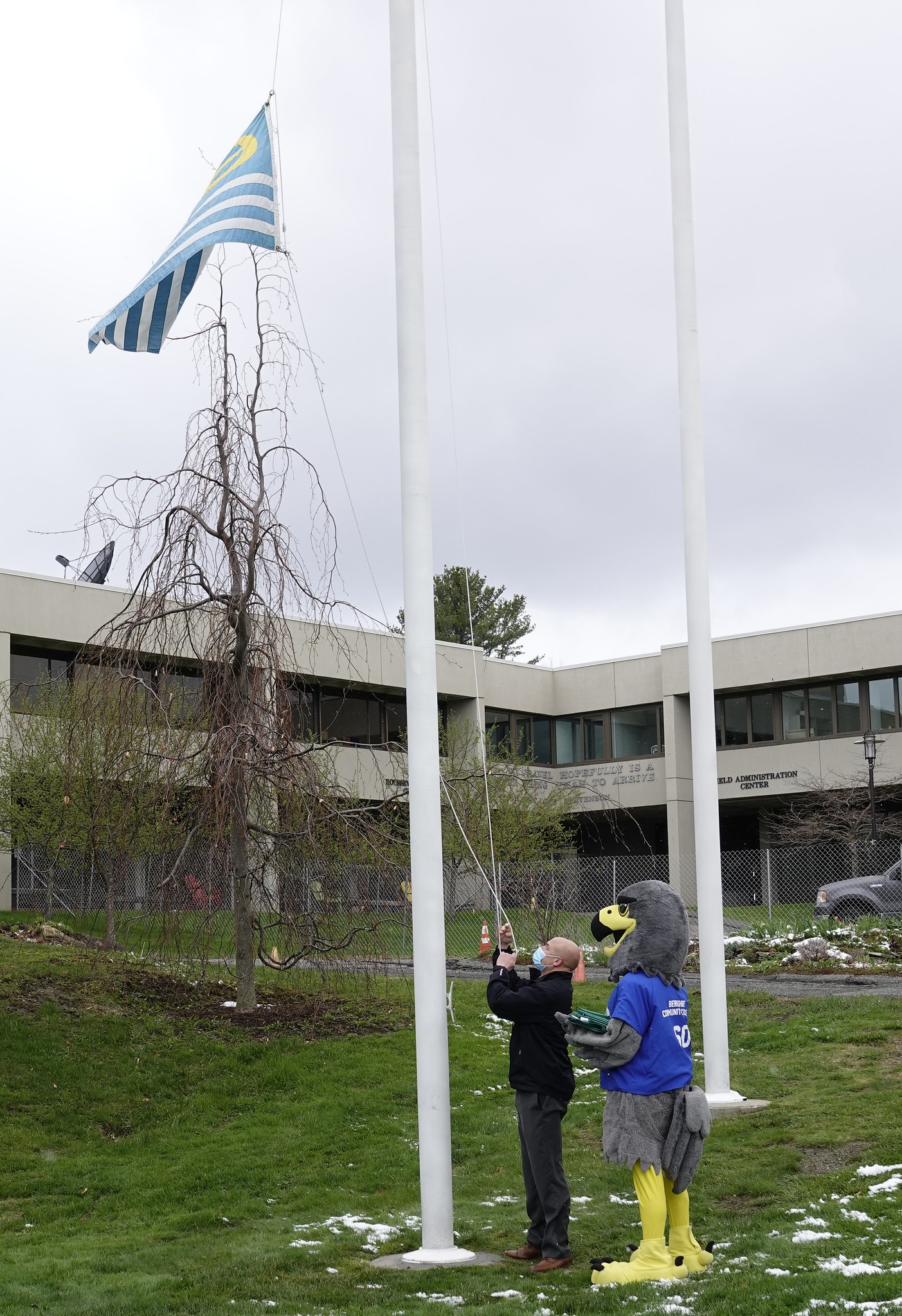 In response, BCC lowered its the ecology flag to half-staff in March 2017 to highlight the negative effects upon the environment that were already beginning to show.
Though the lowering of the flag was intended to last a short time, Tyning explained, it was left in place when assaults on the environment continued, including the United States leaving the Paris Climate Agreement and the "outright denial of the value of science and the scientific method," he said.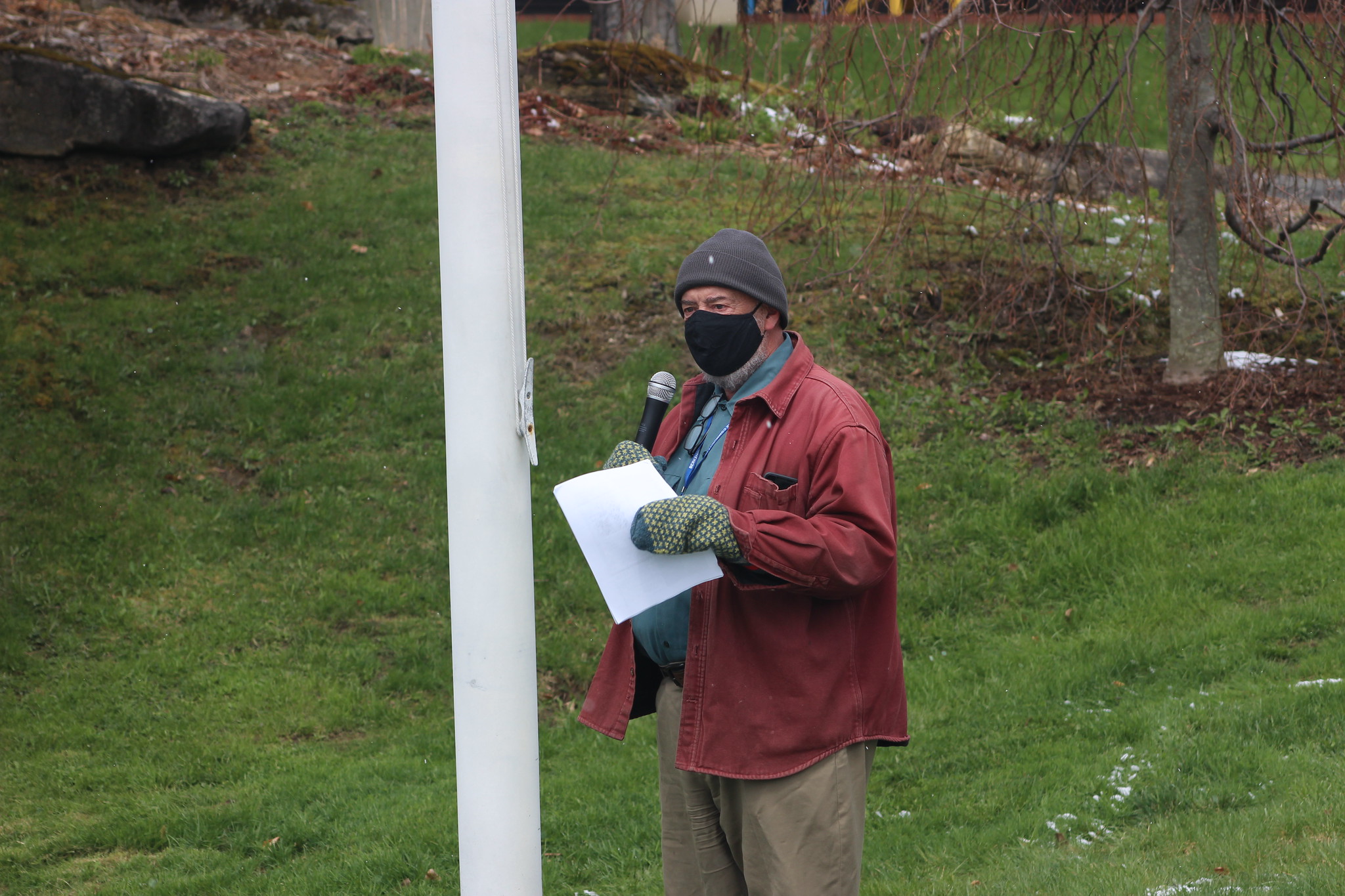 A history of environmental protection
In support of the first global Earth Day in 1970, Berkshire Community College undertook a number of initiatives, including promoting its new Environmental Science Program, creating a campus-wide recycling program, and erecting an ecology flag. A flag-raising ceremony was held to honor the college's commitment to environmental protection, awareness and inclusiveness.
Each morning since then, a BCC security or facility staff member raises this flag, which accompanies the United States flag, the State of Massachusetts flag, and the US Veterans flag —all part of a tradition meant to welcome students, staff, faculty and visitors to the campus.
Now, with the new federal administration rejoining climate talks and the recent signing of the Massachusetts Climate Bill by Governor Charlie Baker, this Earth Day is the perfect time to raise the ecology flag to its full glory," Kennedy said.