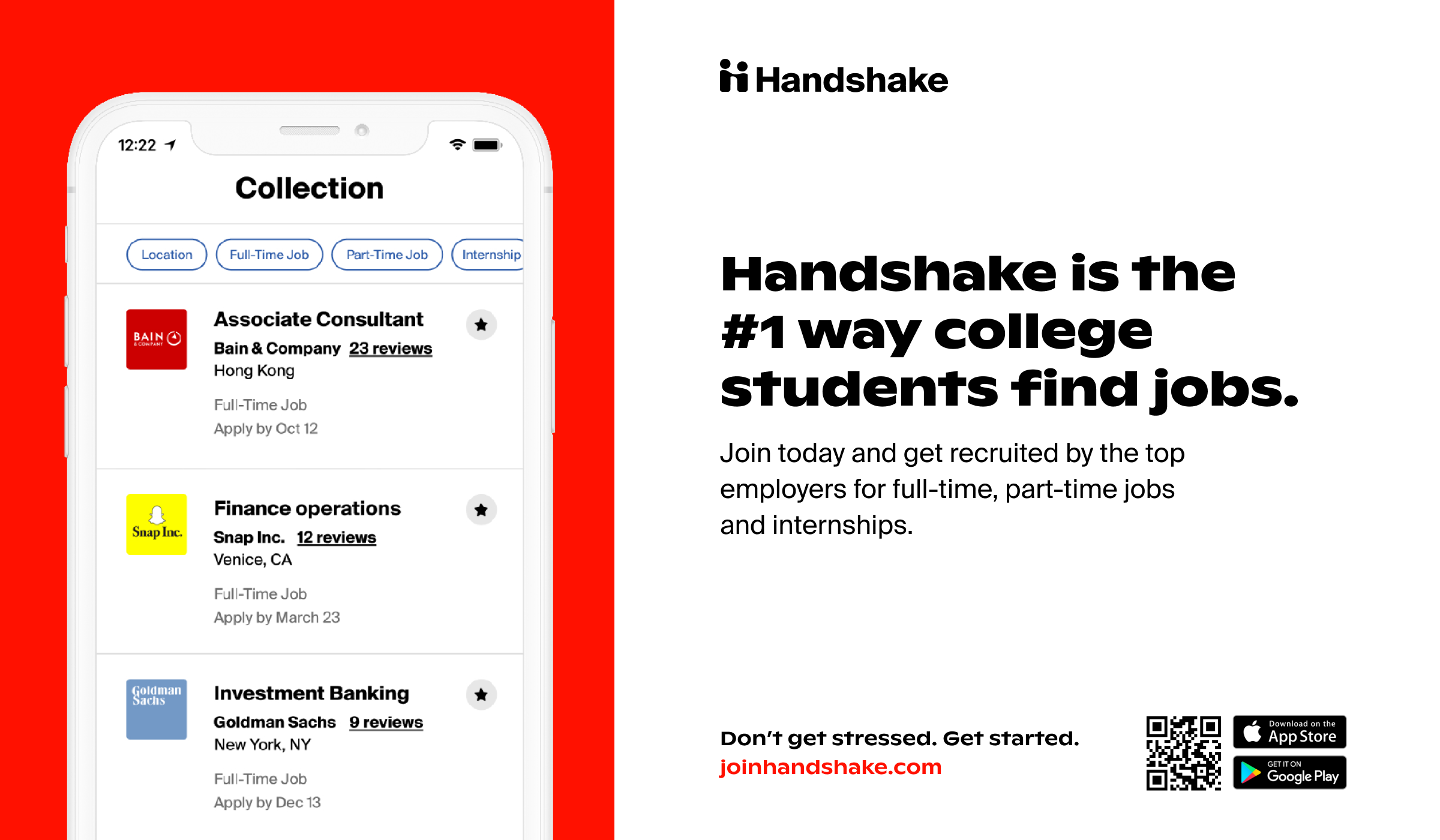 Control Your Career with Handshake
Handshake is for students.
We focus on helping you find the jobs that you are looking for and make it easy for employers to recruit you.
We collaborate with schools and employers bringing their best opportunities to campus and onto our platform just for you.
The top employers including all the Fortune 500–recruit students through Handshake, giving you access to jobs and internship not available anywhere else.
Create your Handshake profile and we will show you jobs that are a good fit for you. You can filter and search through job roles based on your interests, and discover new career possibilities.
Best of all, recruiters will message you directly with event invites and job opportunities.

Handshake is the #1 way college
students find jobs—no experience
required.
https://berskhirecc.joinhandshake.com/
Contact Us
Charlotte Lotz
Experiential Learning & Career Services Coordinator
413-236-1637
Need Assistance?
The Career Development Center is pleased to have you take part in the activities and utilize the services and materials available through our department. Should you have questions or desire additional assistance at any time, please do not hesitate to contact us careers@berkshirecc.edu or 413.236.1637.
Additional Local Job Opportunities and Upcoming Career Events
Employers, are you looking to advertise jobs with BCC? Register on Handshake and request to connect with BCC.