Tutorial Services can give you a deeper understanding of your coursework and set you up for academic success, no matter the degree or certificate program. Berkshire Community College's (BCC) Tutorial Services provides tutoring for most courses. Tutoring and other services are free to any BCC student registered in a BCC course.
The BCC Tutorial Services has many options to assist you in success, including workshops, skills sessions, small group tutoring, individual tutoring, and access to online remote tutoring outside of regular center hours.
The Tutorial Services staff will work with you to find the best options for your needs. We will work with you to determine how to help you best and match you with a tutor; access Tutor.com, join a study group, and attend drop-in sessions, skills sessions, or workshops.
Tutorial Services is here to help you:
Clarify an assignment
Organize your materials
Understand course content
Connect readings to lectures
Prepare for tests and quizzes
Evaluate and revise your writing
Develop study strategies
Help you manage your time
Plan and organize a term project
Access Tutor.com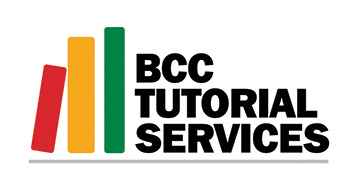 Jonathan Edwards Library
Monday – Friday
9 a.m. – 5 p.m.*
*Tuesday until 7 p.m. when classes are in session
Contact Us
tutorial@berkshirecc.edu
413-236-1650
Stop in the Tutorial Center. Students: Request assistance from Tutorial Services