OVERVIEW
Mission of the Liberal Arts Program

The goal of the Liberal Arts Program is to develop students' foundational knowledge and skills through a wide variety of academic disciplines, preparing them for a successful transfer to a four-year institution, lucrative opportunities in the workforce, and informed engagement in their communities. Through the study of subjects like history, science, languages, mathematics, and the arts, this program fosters independently motivated, complex thinkers who are able to affect positive change in the overlapping contexts of community, politics, family life, the workplace, and society.

This program is eligble for MassTransfer.

If you are a student who:

Wants to prepare for an ever-changing job market, the Liberal Arts Program gives you transferable skills that employers value across many fields.
Plans to transfer to a four-year institution, the Liberal Arts Program gives you the flexibility to explore your options, focus your interests, and gain foundational knowledge in a wide range of disciplines.
Is interested in creating social and political change in your community, the Liberal Arts Program gives you the theoretical, historical, civic, and social knowledge to impact community life.
Isn't sure about a specific career path, the Liberal Arts Program provides you with a solid foundation and time to explore courses in the arts and sciences.
Appreciates interdisciplinary learning, the Liberal Arts Program provides you with a framework for developing connections between a wide range of fields.
JOB GROWTH & WAGES

According to a survey conducted by the National Association of Colleges and Employers (NACE), students who major in Liberal Arts reported a median starting salary of $41,800, with potential job titles including fundraiser, editor, secondary school teacher, public relations specialist, human resources manager, broadcaster, writer, and many more.
TRANSFER SCHOOLS


MCLA (Massachusetts College of Liberal Arts)

Westfield State University

University of Massachusetts at Amherst

Mildred Elly School

University of Massachusetts at Lowell

Elms College

University Of Colorado Denver

Amherst College

University Of Vermont & State

Agricultural College

Williams College

Keene State College

Smith College

Mount Holyoke College

Northeastern University

New York University

Salve Regina University

Cornell University

Wentworth Institute of Technology

Michigan State University

Fordham University

Haverford College

Clark University

Warren Wilson College

Oberlin College

The New School

University of Oregon

University of Michigan-Law

Massachusetts College of Art


TRANSFER DEGREES

Anthropology
Area Studies
Behavioral & Social Sciences
Communications
Economics
Education
English
Foreign Languages
General Studies
Liberal Arts
Geography
Geology
History


Linguistics
Mathematics
Media
Music
Nursing
Peace Studies
Philosophy
Physical Education
Physics
Psychology
Radio & Television
Science
Theatre Arts
"As a young student having recently graduated high school, I chose the Liberal Arts Program because I did not have a specific academic or career path in mind for my future. The thing I love most about the program is that it has allowed me to take all different sorts of electives that peak my interest. From there I was able to discover a passion for things I had never taken classes in before, like sociology and American Sign Language. Now I plan to pursue a bachelor's in sociology upon transfer to a four-year school. Overall, the Liberal Arts Program has enabled me to discover my perfect educational path while simultaneously strengthening such interdisciplinary skills as critical thinking, time management and communication."

Carly Holmes
Class of 2019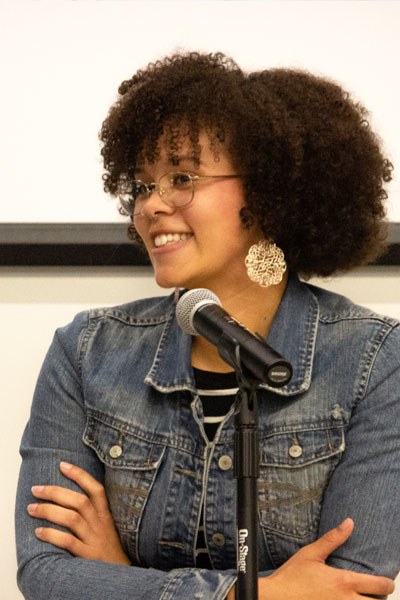 Students must complete two additional Health Fitness credits to graduate. The number of semester credits can be adjusted based on student needs.