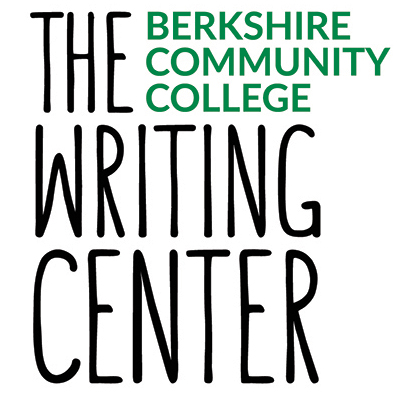 The Writing Center is a free resource available to all BCC students. Staffed by trained writing consultants, we provide guidance and feedback for any writing, in any class or for any reason, at any stage of the writing process.
This semester, we offer in-person appointments and drop-ins, on campus (M-401), Tuesdays, Wednesdays and Thursdays from 10:00 a.m. to 3:00 p.m. We also have remote options throughout the week (synchronous, one-on-one Zoom sessions or emailed, asynchronous feedback.) To book either an in-person or virtual appointment, visit: BCC's Online Writing Center schedule. You can also drop-in during our in-person hours.
We really mean any kind of writing! Come by with your lab reports, English papers, business plans, transfer applications, scholarship statements, short stories, memoirs, poetry, etc. From brainstorming and outlining to development and revision, we're here to help you understand the assignment, strengthen the clarity of your ideas, and sharpen the effectiveness of your writing, any and every step of the way.
Book an in-person appointment for Tuesdays, Wednesdays or Thursdays
Schedule a virtual (synchronous) meeting for Mondays, Wednesdays or Fridays
Submit writing for emailed feedback seven days a week