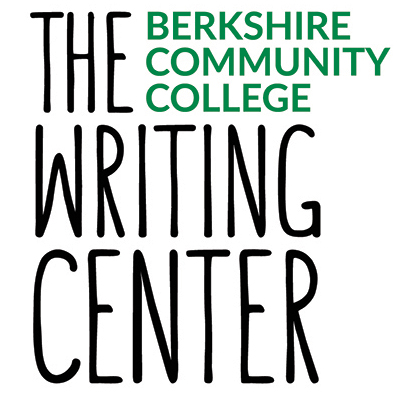 The Writing Center is free to all BCC students, and is staffed by trained writing consultants ready to help you with papers and any other writing, for any class, at any stage of the writing process.
We offer one-on-one tutoring sessions and provide written feedback on drafts through our online location: BCC's Online Writing Center.
You can bring any piece of writing: term paper, lab report, English paper, application or scholarship essay, poetry, etc. – at any stage of the writing process: brainstorming, outlining, drafting, revising – for help with understanding the assignment, organization, feedback on a draft, interpreting instructor comments, and more.
Submit papers, and/or schedule virtual meetings with tutors
24-hour paper submissions: receive feedback in 1-2 business days
Virtual sessions by appointment, Monday - Friday
Contact Us:
Email: writingcenter@berkshirecc.edu
Hours:
Feb. 1, 2020 - May 6, 2020: Online Only
Location:
Melville Hall 401 (the Resource Center), right at the center of the building. (The Writing Center office is currently unavailable; please find us in the Online Writing Center!)