New cohort model allows more childcare providers to become early education professionals
Berkshire Community College has launched a new education department, combining and expanding the early childhood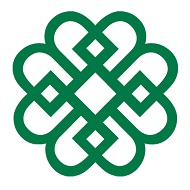 education and elementary education programming into one unified field of study.
Patricia Kay, the Associate Professor and Chair of the Education Department here at the College, designed the new Education department. She worked closely with community partners, coalition groups, and MCLA to ensure the new department fit the needs of childcare providers here in the Berkshires.
"We went out to the community" Kay said, "and we asked them if the cohort program at BCC would work for the childcare professionals, and overwhelmingly we heard yes, that it would."
The new education department will introduce learning as a cohort model – meaning that students will all go through the same classes together as a group. The model is a hybrid, meaning it has an online and face-to-face component.
The College also recently hired Barbara Kotelnicki as an Assistant Professor of Education, to support this new department. "I am very excited to be joining BCC's education department and collaborating with Patty Kay as we work to meet the needs of today's aspiring teachers," Kotelnicki said. "I look forward to helping expand the department by exploring and developing new courses and engaging opportunities for our students."
The students will be made up of working childcare providers who will be able to discover real world solutions to problems they are having in their classrooms and learn more than just the theory of early childhood education. They will gain experience through best practices, field work, and learning the essentials in teaching and care-giving.
"A cohort program provides strong and consistent support for adult learners who often have significant responsibilities outside of their college commitments," Cynthia Brown, Vice-President of Academic Affairs at MCLA said. "We look forward to planning more new initiatives with the education department at BCC."
"The folks at the helm of this new Education department know what they're doing, have their fingers on the pulse of the community and know what teachers need to be educated in to be successful in their field. This will be a department to be reckoned with." - Maura Delaney, BCC Interim Vice President of Academic Affairs.
The work that ended in MCLA and BCC signing an Articulation agreement in July is what precipitated the creation of the Early Childhood cohort program. Students who graduate from BCC with an Associate in Science degree will be eligible to continue their studies in a Bachelor of Arts program or Early Childhood Education licensure pathway through MCLA.
"MCLA is pleased to support and partner with BCC in advancing high quality, accessible educational programming for early educators," Jake Eberwein, Dean of the Division of Graduate and Continuing Education from MCLA said. "Both BCC and MCLA remain fully committed to the field of early education, to our youngest residents, in supporting these dedicated professionals who create the conditions and experiences that set our children on positive trajectories."
Kay and Kotelnicki worked closely with other community partners as well to ensure this programming aligned with many of the community's established goals around ensuring there is greater emphasis in teaching children in the birth-age five years of age – where research shows most of the brain's development takes place.
Karen Vogel, Director of Community Impact at Berkshire United Way and one of the founding members of the Pittsfield Promise early literacy initiative, praised the creation of this new education department. "To assure that every child arrives to Kindergarten ready to learn, we have to make sure children are exposed to high-quality early education settings. High-quality is heavily influenced by the education and experience levels of early educators," Vogel said, adding: "We need more early educators working towards higher degree attainment to ensure our children are getting the best education possible. "
As there are more highly skilled early childhood providers with greater levels of education attainment, so too will the childcare centers benefit from gaining access to increased levels of state funding. As they are able to move up the Quality Rating and Improvement System scale – which is a method to assess, improve, and communicate the level of quality in early care & education – one requirement includes having highly skilled childcare professionals to get a better rating.
"As an agency, we are very committed to achieving the most favorable outcomes for children in our care," Kelly Marion, Executive Director for the Gladys Allen Brigham Community Center, said. "One significant way we are able to do this is by having well-educated, well-trained teachers in our classrooms. Our local colleges have embraced the need to help formally educate child care staff and put together the most comprehensive (and achievable) degree programs for them."
The College has plans to expand the Education department even further in the future.
"This new department launch opens the doors for more concentrations in early childhood education in the liberal arts field" Maura Delaney, Interim Vice President of Academic Affairs, said. "The folks at the helm of this new Education department know what they're doing, have their fingers on the pulse of the community and know what teachers need to be educated in to be successful in their field. This will be a department to be reckoned with."
Currently, there are 22 students enrolled in the first cohort model BCC will offer this fall. The programming is designed around a seven week modular course, meaning the students in the cohort will take two courses a semester, but not simultaneously. Classes begin Thursday, September, 7th.
For more information, contact Patricia Kay at pkay@berkshirecc.edu or call (413) 236-4626.