September 20, 2016
In light of the closing of all 137 ITT Technical Institute (ITT Tech) campuses, which was announced on Sept. 6,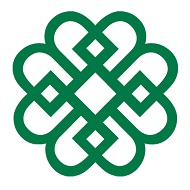 Berkshire Community College (BCC) is offering assistance and support to all affected students. The closure has impacted 35,000 students throughout the United States, including two locations in Massachusetts and three in New York.
BCC and the other 14 community colleges in the state are partnering with the U.S. Department of Education, the Massachusetts Department of Higher Education, Massachusetts Community Colleges Executive Office and the Massachusetts Attorney General's Office to assist former ITT students.
"Berkshire Community College extends a warm welcome to all former ITT Tech students to help them achieve their educational goals as seamlessly as possible," said Maura Delaney, interim vice president for academic affairs. "We will work diligently with students to explore prior learning and transfer credit options as well as financial aid opportunities. We want to do whatever we can to be helpful."
BCC urges all displaced ITT Tech students to contact the College's Admissions Office at 413-236-1630 or admissions@berkshirecc.edu to be advised on their educational transition options.