Students will gain financial independence
BCC has been awarded a nearly $200,000 grant from Guardian Life Insurance Company of America for a proposal to expand the College's financial literacy programming to continue offering, at no cost to students, the Money Management for Life course, as well as debt forgiveness grants.
The grant will also support hiring a new financial services coach at the College, offering paid internships to students, and expanded marketing for the Guardian-supported efforts.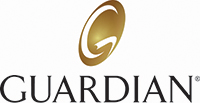 60% of BCC students received some form of aid in 2018-2019, but 88% of students are Pell eligible.
"We are so excited to have received these funds from Guardian for the proposal that a brilliant team here at the College put together to help our students in their financial literacy endeavors," Ellen Kennedy, President of the College said, "This program will really change lives."
The College received an initial grant last year from Guardian to begin offering a free three-credit course to students called BUS 139 – Money Management for Life. The class covers strategies to help students manage budgets, expenses and debt; save and invest for the future; plan for the unexpected; and establish personal financial plans to achieve their goals. It is being offered again this fall, both on the main campus and at the South County Center.
In the funding for 2018-2019, the College's proposal included hiring a full-time Student Financial Literacy Coach, who will promote and coordinate financial literacy initiatives across the campus. The coach will help students understand their financial health, develop a new Guardian Internship program, and collaborate with community organizations in Berkshire County to promote financial literacy through workshops and outreach events. This will be a new position at the College that will help students not only to successfully repay loans, but also to manage their finances on a daily basis.
"This grant really will help our students succeed personally, financially, and on their academic pathway," Charles Kaminski, Dean of Business, Science, Mathematics and Technology said. "Between the Guardian Value scholarships that are being offered to help pay some of our students' debt to having a person at the College you can talk to about managing your money – this is a big win for our students and the community overall."
The grant from Guardian will also help pay for the textbooks for the Money Management for Life class, and it will help pay the student accounts community college debt (up to $1,800 per student that qualifies) for up to 32 students over the course of the year. Students who receive this tuition reimbursement will also be enrolled in the Personal Money Management class.
Over the course of the year, the grant will also help develop a new internship program for students and help to connect BCC's academic programs with the community to place students in internship positions. The Student Financial Literacy coach will oversee and evaluate this program, and work closely with the Coordinator of Career Services to place students in the internship program.