BCC to host Dr. Michael Mann, Climate Change expert, on topic of "The Madhouse Effect: A Post-Election Climate Change Update" on April 13 at 12:15 p.m.
Berkshire Community College (BCC) will host a forum with Dr. Michael E. Mann, Professor of Atmospheric Science and Director of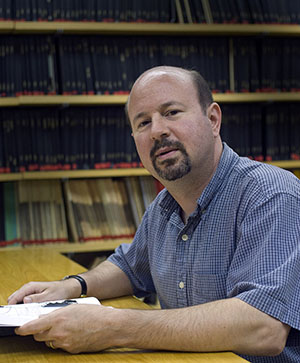 the Earth System Science Center at Penn State University, called "The Madhouse Effect: A Post-Election Climate Change Update" on April 13 at 12:15 p.m. in the Boland Theater at BCC's Main Campus.
Mann, in discussing this presentation, said: "I offer a somewhat lighthearted take on a very serious issue — the threat of human-caused climate change and what to do about it, based on my collaboration with Washington Post editorial cartoonist Tom Toles. Using Tom's cartoons (existing ones and some new ones exclusive to the book) as a template, we review the scientific evidence of climate change, the reasons we should care, and the often absurd efforts by special interests and partisan political figures to confuse the public, attack the science and scientists, and deny that a problem even exists. Despite the monumental nature of the challenge this poses to human civilization, we find a way to end on an upbeat and cautiously optimistic note."
Dr. Mann was a Lead Author on the Observed Climate Variability and Change chapter of the Intergovernmental Panel on Climate Change (IPCC) Third Scientific Assessment Report in 2001 and was organizing committee chair for the National Academy of Sciences Frontiers of Science in 2003. He has received a number of honors and awards including NOAA's outstanding publication award in 2002 and selection by Scientific American as one of the fifty leading visionaries in science and technology in 2002. He contributed, with other IPCC authors, to the award of the 2007 Nobel Peace Prize. In February, he won the AAAS Public Engagement with Science Award from the American Academy for the Advancement of Science.
The presentation is free and open to the public. It will be followed by a reception and a book signing event in the lobby with the community, faculty, staff, and students. Students also will receive forum credit for attending this presentation.