Remembering Charlie Kaminski (1967-2019)
Please Join Us
Friday, March 15, 2019
2:30-4:30pm
In the Connector
A scholarship in Charlie's name is being established at BCC. We are trying to reach all who knew Charlie. Please forward this page to friends and colleagues.
In lieu of flowers, the family asks that memorial contributions be made to the BCC Foundation, 1350 West Street, Pittsfield, MA 01201 to support a STEM scholarship in Charlie's memory.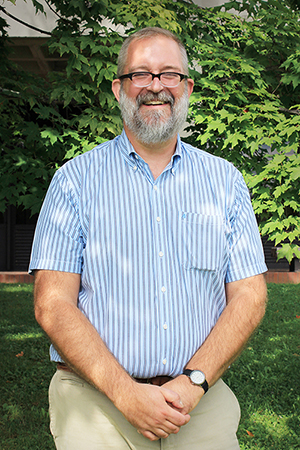 7/27/67-1/6/2019

Charles "Charlie" William Kaminski, of Savoy, MA, died of an apparent heart attack on January 6, 2019 while vacationing in Colombia. He was 51.

Born on July 27, 1967, Charlie was the son of William Kaminski of Leominster, MA and Arete Hennessy of Franklin, MA. Charlie grew up in Sterling, MA and attended Butterick and Houghton schools. He graduated from Wachusett Regional High School in 1985 and attended the University of Massachusetts Amherst, graduating in 1989 with a B.S. in Environmental Science. He worked his way through college at the Devereaux Advanced Behavioral Health Program in Rutland, MA working with autistic children. Upon graduation, he spent a few years living in Albuquerque, New Mexico before moving back to Massachusetts. He earned his M.Ed. in Science Education at Fitchburg State College and found his calling in community college education. He began his teaching career at Middlesex Community College in Bedford in 1995, holding various teaching and administrative positions there, including Assoc. Dean of Professional & Instructional Development, while completing his doctorate in education in Math and Science Education from the University of Massachusetts Lowell in 2002. In 2004, he relocated to the Berkshires to take his dream job as the Dean of Business, Science, Mathematics and Technology at Berkshire Community College where he worked for the past 15 years. At the time of his death, Charlie was also an Environmental Science adjunct professor at Middlesex Community College.

Charlie was a great believer in the power of education to change lives. He advocated for his students and secured many grants to help them enter STEM fields. Some of his proudest moments were presenting the names and stories of his students at the BCC Awards Night. Charlie also worked tirelessly in the community, serving on numerous committees and boards throughout Berkshire County focusing on STEM education, sustainability, and workforce development. Most recently, he served as President of the Board of the Berkshire County Historical Society at Herman Melville's Arrowhead.

Charlie, or "Chuck," as he was affectionately known to his family and many lifelong friends, was a thoughtful and brilliant man. He was beloved by all those who had the good fortune to know him. He was a kind and gentle soul with the ability to bring people together and make those around him feel truly special. He was a master storyteller and had a knack for making even the simplest of events sound interesting and comical. He had a big personality, a larger than life presence, and his laughter could fill a room. He enjoyed travelling in the United States and around the world, attending concerts, cooking, and spending quality time with his close friends and his husband, Tom. Charlie will be profoundly missed by his family, friends, and colleagues.

Charlie is survived by his husband, Tom Connelly. Charlie and Tom married on January 20, 2010 and were together for more than 30 years. He is also survived by his mother, Arete Hennessy of Franklin, MA; his father and step-mother, William and Millie Kaminski of Leominster, MA; his sister, Lori Devlin, and her husband, Frank, of Pocasett, MA; his niece, Kate Rushton, and her husband, Scott, of West Roxbury, MA; his nephew, Joseph Devlin, of Dorchester, MA; and his great-niece and nephew, Emma and John Rushton. He was preceded in death by his step-father, John Hennessy.