Three retired faculty received emeritus status
During the 60th commencement exercise held virtually on Friday, May 29 - President Ellen Kennedy awarded faculty emeritus status on three retired faculty members - Sherry Scheer, Lois Cooper and Heidi Sammon.
Sherry Scheer, Physical Fitness
Professor Scheer's commitment to health, sports and fitness at Berkshire Community College spanned thirty-seven years. Professor Scheer joined the BCC community in August of 1982. She earned her Bachelor of Science degree in 1980 at Ithaca College in Physical Education; she went on to earn her Master of Science at Indiana University in 1981, also in Physical Education.
Prior to joining BCC, Professor Scheer was an Aquatics Instructor and Supervisor for Bloomington Parks and Recreation in Indiana. In her first BCC role, she served as an instructor and also coached women's basketball and softball. Throughout her career Professor Scheer filled many roles to support our students including progressive advancement to the role of Professor, Degree Coordinator for both the physical fitness degree and certificate programs, Athletic Director, Department Chair, and Adjunct Professor.
Professor Scheer established physical fitness as a respected degree program at Berkshire Community College. A highly successful competitive athlete herself, Sherry worked to inspire awareness of health and fitness in everyone, no matter the skill level. Always innovative, Sherry introduced, singlehandedly it seems, Berkshire County to the joys of pickleball. She was a National Gold Medal winner and with that came recognition for her efforts and also acclaim for BCC to have been her home during that time.

Sherry Scheer, Professor Emeritus, Professor of Physical Fitness
Professor Scheer is a dedicated, passionate, and invested educator and community member, taking on leadership roles in searches and committees and collaborating with outside fitness and wellness organizations and entities during her storied career.
Over the years, Professor Scheer has received accolades from her students and the community for her service. One student writes: "Your knowledge of fitness and way of teaching are the epitome of what I expect from all my instructors. YOU create drive in your students, as well as myself." Another student celebrated Professor Scheer's willingness to help students advance in their fitness endeavors going as far as staying past class to help a student who suffered an illness to catch up in their swimming class.
Professor Scheer's passion extends beyond BCC's walls. She has worked with organizations outside of BCC as a Visiting Instructor at Vassar College, Tennis Director and Aquatics Director at the YMCA, and Softball Coach at Taconic Regional High School. She even embraces the entrepreneurial spirit as President and Owner of the Nautilus Fitness Center. As a Consultant she has also provided services to the American Red Cross, The American Council on Exercise, The American College of Sports Medicine and Canyon Ranch.
Professor Scheer holds multiple certifications in her field including multiple certifications from the American Red Cross that includes Emergency Response, First Aid, and CPR/AED. She is certified as an Exercise Specialist by the Cooper Institute for Aerobic Research, and as a Personal Trainer by the American Council on Exercise. She has also remained current in her profession, expanding her knowledge through Continuing Education programs through The American Red Cross, Rochester Institute of Technology, American College of Sports Medicine, and the American Council on Exercise.
Professor Scheer's commitment to students was exemplary and it will, without doubt, be those students who will carry on her legacy for years to come. What more can an educator wish for?
Professor Scheer now joins the proud ranks of BCC's professors emeriti.
Lois Cooper, Foreign Language
Professor Cooper earned her Bachelor of Arts degree in 1976 at Rollins College in French and Spanish Languages and Literature. She went on to earn her Master of Arts at Princeton University in 1980 specializing in 19th and 20th century French Literature. She has also studied at the Université de Paris VII-Jussieu focusing on modern French literature.
For 19 years, Lois Cooper shared her love of foreign languages and international cultures with the BCC community. She joined Berkshire Community College as Assistant Professor of Foreign Languages in the fall 1999 semester. Professor Cooper started full time with BCC in 2009. Prior to accepting her appointment at BCC, Ms. Cooper taught languages at the middle school, high school and college level at multiple institutions including MCLA, Williams College, Russell Sage College, Grinnell College, and Winter Park High School and Junior High School. She also spent two years teaching at Miss Hall's School here in Pittsfield.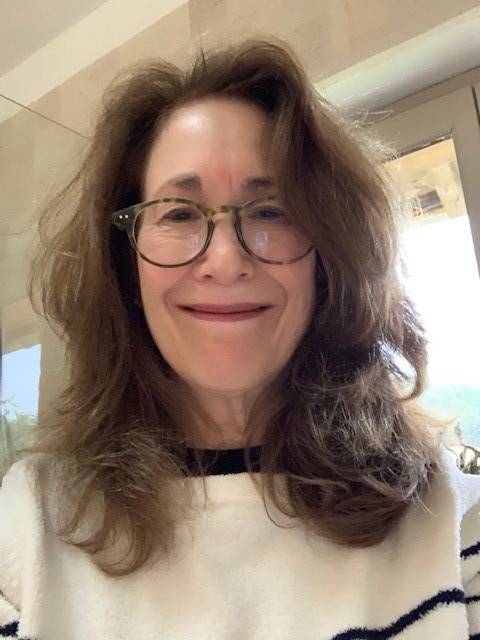 Lois Cooper, Professor Emeritus, Professor of Foreign Language
Professor Cooper brought a lot of passion and creativity to her teaching of languages. This was reflected in the fact that she connected directly with her students and continually revised her courses to engage students with languages and each other. She motivated students to achieve at a higher level and inspired students to not give up and persist in their dreams of an education. In her classes, Lois created engaging projects that fostered an understanding of culture as well as languages.
While teaching at Berkshire Community College Professor Cooper touched the lives of her students both in and out of the classroom. Not only is she passionate about languages and culture, she genuinely cares about her students. One student writes "I have been a Spanish student of Prof. Cooper for all four semesters of her classes. It changed my life. She inspired me to do and pursues things I thought I'd never be able to accomplish" (source: Rate my Professors). Another states "Lois Cooper is a fantastic teacher. She's fluent in quite a few languages and makes some of the most complicated and confusing parts of Spanish fun…I had/am having a great learning experience" (source: Rate my Professors).
Outside of the classroom Professor Cooper enjoys travelling the world and experiencing the diversity of cultures, politics and, foods of the places she visits. During her travels, she had an opportunity to take a cooking course at the world-renowned Cordon Bleu cooking school in Paris and has shared her love for cooking here in the Berkshires where she has worked as a pastry chef in local restaurants. Professor Cooper is active politically and has also worked on political campaigns and for the Children's defense fund in Washington D.C. giving back to the global community she loves so much.
Teaching at Berkshire Community College enabled Professor Cooper to fulfill her personal mission, she stated "My favorite thing is to connect people with people, and people with resources…and I get to do all that in my job. So many possibilities come from BCC."
Professor Cooper brought so much life to BCC as well as to the Berkshire County community. There are many firefighters and police officers in Berkshire County who are better prepared to communicate with Spanish-speaking residents because of Lois! In talking with the Fire Chief and Police Captain in Pittsfield, they note how the ability of firefighters and police officers to speak some basic level of Spanish has calmed and diffused potential situations in their line of work.
Her BCC colleagues also remember her for her commitment to BCC, her compassion for others, her empathy, her intellectual curiosity, her laugh, and her sense of style! Lois has truly made a difference in the lives of so many and has left a legacy at BCC and in Berkshire County! Professor Cooper is now welcomed into the proud ranks of BCC's Professors Emeriti.
Heidi Sammon, Reading
Heidi Sammon's involvement with Berkshire Community College spans four decades, first as a student, and later as an instructor, rising through her profession to the position of tenured professor. For almost thirty years, Professor Sammon has helped BCC students improve their reading skills in the classroom so that those students could continue forward in their education, confident in their reading skills. Professor Sammon earned her Associate of Arts degree here at BCC in 1984. She went on to earn her Bachelor of Science at North Adams State College in 1987 and her Master of Education at Lesley University in 1992. Professor Sammon later pursued a Master of Arts degree at Westfield State College with a focus on literature.

Heidi Sammon, Professor Emeritus, Professor of Reading
Prior to joining Berkshire Community College, Professor Sammon taught remedial reading at Reid Middle School, she also taught reading and English in the summer school program for Pittsfield High School. A part of Professor Sammon's role as a reading teacher served the noble goal of helping adult learners improve their literacy through developmental reading programs. Her teaching was not limited to the classroom, Professor Sammon served as aerobics instructor at the YMCA in Pittsfield helping people stay healthy and achieve their fitness goals.
Professor Sammon has won several awards including induction into the Pi Lambda Theta National Education Honors Society and the Chrisa McAuliffe Teacher Incentive Award. She was also the winner of the Warner Cable "Video in the Classroom" Award. Professor Sammon has also dedicated her time outside of the classroom supporting the BCC Food Pantry She also arranged a "Bring Your Daughter to Work" day at BCC and was recognized by BCC for her work volunteering to support the Educational Affairs committee.
Professor Sammon started full time with BCC in 1998. She was an excellent curriculum designer – she loved figuring out creative ways of engaging students in the course material. When the English faculty redesigned the curriculum to include the co-requisite model, Professor Sammon was instrumental in ensuring that reading was integrated into the curriculum. She was a master at teaching reading and at designing active learning assignments. Her classroom activities were tactile and valued interpersonal connection while encouraging independence and creativity – this is particularly important when teaching reading. Professor Sammon created a Children's Literature course where the culminating activity was to create an original piece. Several of them were published.
Professor Sammon was an incredibly generous and gifted mentor to other faculty and to students. As a good mentor, she graciously shared her pedagogical techniques with newer faculty colleagues. She also created a really warm and inviting environment for her students and was always a huge support to anyone who came through her door.
Professor Sammon's students appreciated her commitment to learning. Her students have commented about her teaching on the website Rate My Professors with statement such as "Amazing teacher," and "one of the best English teachers I have ever had very helpful." She had high expectations for her students and students rose to the occasion.
Professor Sammon's hard work to ensure her students' success and her commitment to our institution has earned her a place among Berkshire Community College's most dedicated former educators as Professor Emeritus of Reading.