Aylen Dominguez, a liberal arts major at Berkshire Community College (BCC), has been selected by the Berkshire County Historical Society (BCHS) as a Melville Fellow, an award given to only two Berkshire County students for the 2021-22 academic year. She joins Shawna Hennessey of Massachusetts College of Liberal Arts (MCLA).
Students who are awarded the Melville Fellowship work onsite at Herman Melville's Arrowhead in Pittsfield, home of BCHS and the residence of Herman Melville in the mid-1800s. Fellows study under writer-in-residence emeritus Jana Laiz for about 20 hours over three months and are paid a stipend. During this time, fellows create one or more pieces of original writing. There are no restrictions on the type of writing nor the subject of the works created.
Fellows will read their original works at a public event in February 2022. 

Sometimes life presents us with unexpected opportunities that, once taken, unfold into the most colorful and nourishing experience," said Dominguez, who moved to America from Los Troncos del Talar, Argentina in 2018. "I'm full of gratitude to be learning in a rich space infused with Herman's spirit, a place that vibrates with creativity even after so many years. Any artist would be dazzled by the inspiring view of Mt. Greylock.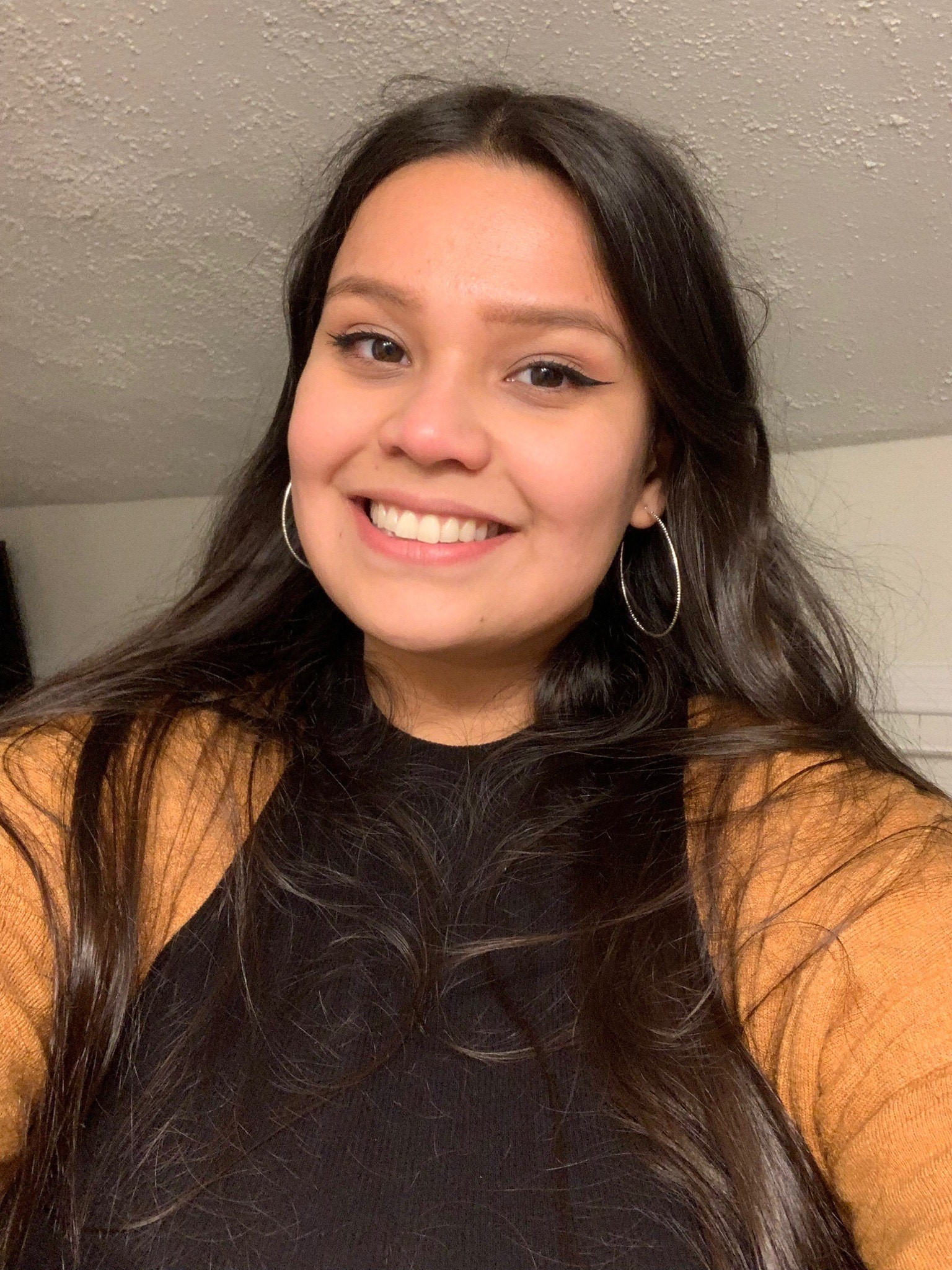 Aylen Dominguez, BCC Liberal Arts major and Berkshire County Historical Society Melville Fellow
"The moment I sat down at Melville's desk, I could feel how much I was about to change — how polished my writing would become," she continued. "I grow every day as a writer, and this serendipity has blessed me with more tools to be able to soon accomplish my dream of developing my voice and publishing my stories."
Dominguez credits BCC Professor of History Christopher Laney with providing the incentive to seek the fellowship. "I didn't even know I liked history until I took his class. I had just started college after coming here from Buenos Aires, and I had so much fun being creative and writing in his forums. It's actually when I started to write again," she said, noting that it was Laney who encouraged her to apply for the fellowship. "I'm very grateful, and I didn't expect to be where I am today. He influenced me so much." 
Laney said:
Aylen is easily among the most creative and intellectually curious students I've ever had the privilege of teaching – and learning from. Her willingness to explore new ideas, often with humor, inspired everyone in class. And she's a fantastic writer."
The Melville Fellowship, created in 2018, annually awards outstanding Berkshire County college students the opportunity to work at Herman Melville's Arrowhead to create one or more pieces of original writing inspired by Arrowhead's surroundings and the BCHS collection. Melville lived at Arrowhead from 1850-1863, where he wrote such classics as Pierre; Bartleby, the Scrivener; and his iconic masterpiece, Moby Dick.