Technical Theater, Advanced Manufacturing Technician Certificates Now Offered
Berkshire Community College (BCC) announces the creation of two academic certificate programs beginning this fall: Technical Theatre and Advanced Manufacturing Technician. Certificate programs, which may be completed in as little as a year or less, provide the skills needed for immediate entry into the job market or the first step toward continuing higher education.
Technical Theatre Certificate
The Technical Theatre Certificate is designed to prepare students for a wide range of careers in educational, community and resident theatre venues, as well as in the film industry. With an immersive, hands-on learning approach, the program introduces students to the fundamentals of technical theatre and helps build an understanding of theatre history, design and practical uses of current industry standards.


Begin at BCC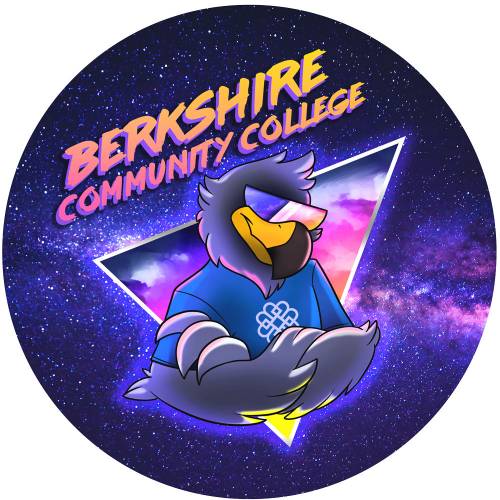 Learn more about the Fine & Performing Arts or the Engineering opportunities in our College Catalog.
Students who complete the 26-credit program will be prepared for careers in stage management, audio, costuming, hair and makeup, lighting, properties, set construction and scenic artistry. The Technical Theatre Certificate can also serve as a stepping stone toward an associate or bachelor degree.
Berkshire County, one of the most diverse theatre areas in the country, provides numerous employment and internship opportunities for theatre professionals and students. The demand for theatre technicians is constant.
The professional skills and experience that technical theatre students will learn will allow them to work in a thriving industry with opportunities right here in the Berkshires," said Amy Echeverria, Adjunct Faculty and Program Advisor, Theatre. "The need for well-rounded theatre technicians will always be a demand in this industry, and we look forward to helping educate and train those technicians. We see BCC as a fundamental resource for the many theatres in our area."
Dean of Humanities, Behavioral & Social Sciences Laurie Gordy said, "We are very excited to be offering this engaging and relevant program for our students and for the broader Berkshire County community."
Advanced Manufacturing Technician Certificate
The Advanced Manufacturing Technician (AMT) Certificate program encompasses the fundamentals of electricity and manufacturing in order to educate a well-rounded professional for the local manufacturing industry. The program is designed to help students gain faster entry into manufacturing jobs, while also preparing them to continue their education by working towards an associate degree in mechatronics (a multidisciplinary field that combines electronics and mechanical technologies). Upon completing the certificate, which represents the first half of the mechatronics degree, students may either immediately enter the workforce with an entry-level job or go on to earn a mechatronics degree and secure a mid-level job.
Students enrolled in the 28-credit program acquire basic skills in electronics, manufacturing, automation and design. Unlike traditional engineering programs, which often center on differential calculus-based concepts, the BCC program is tailored to students who thrive in a hands-on learning environment. The program specifically addresses the severe shortage of technician-level professionals in the local and national industry and the increasing need for well-rounded technicians who can quickly adapt to changes in modern technology.
Our advanced manufacturing program will allow our graduates to quickly direct their careers into a high-demand field with solid growth prospects. The ongoing wave of baby-boomer retirements makes the need for technically knowledgeable staff a priority for our region," said Jose Colmenares, Assistant Professor of Engineering. "The training and support we provide will greatly benefit students who enjoy learning by doing and who want to work in a challenging and evolving field."
Ben Sosne, Executive Director of Berkshire Innovation Center (BIC), said, "BIC member companies tell us on a consistent basis that they are poised for significant growth; however, the challenges of an aging workforce and severe labor shortages limit their ability to recruit and retain qualified employees. BCC's Advanced Manufacturing Technician Certificate will be a key component to educate the region's workforce and provide local manufacturers with a pipeline of qualified candidates."