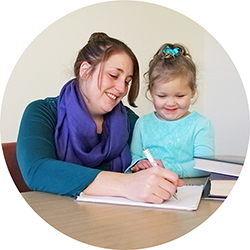 Student Spotlight
Kate Loria
Program of Study – Business Administration
Age: 31
Resides in Pittsfield, MA
Future plans – Attend MCLA
Kate Loria is a master scheduler.
A full-time BCC student and mother of three, Loria juggles her school work while taking care of her kids – ages 13, 9 and 3. Her ability to schedule and juggle – along with hard work – is getting her closer to her goal of earning an associate's degree in Business Administration.
Like so many other adult learners, Loria, 31, first tried going to college when she was 18. She simply wasn't ready.
She later became a single parent and worked hard to make ends meet. Her goal was to provide for her child.
She eventually got married and had two more children. After contemplating returning to college for many years, she decided it was time to go back to school.
"I want to make my husband and children proud," said Loria. "It was time."
She enrolled at BCC in 2012 and has been thriving academically ever since.
"I love everything about BCC. I really like the professors and the other students. Everybody is so nice and helpful," she stated. "I like to be involved and have volunteered to help with events such as new student orientation and holiday lunches. I feel so included at BCC and I think that's what makes me a successful student."
Loria realizes that making the decision to go back to school is difficult. Her recommendation?
"Just do it. Instead of wondering what could be…just make it happen."
"I would eventually like to work in accounting for a not-for-profit. I'm a helper…I really enjoy helping people," said Loria.
She is involved with a number of community-based initiatives including the Berkshire Community Action Council's Holiday Elf Program, which works to connect needy children with community sponsors to give the gift of warm clothing, as well as the Volunteer Income Tax Assistance Program, for which she completes personal income tax returns for people in Pittsfield at no charge.
Loria plans to graduate from BCC in fall 2014 and aims to transfer to MCLA to earn a bachelor's degree in business.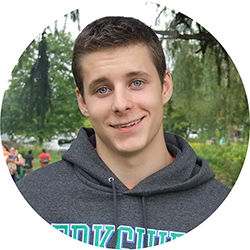 Next Student Spotlight: Kyle Slattery >>