Berkshire Community College (BCC) is pleased to announce its fall 2014 Dean's List.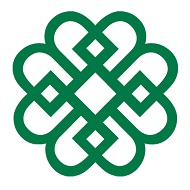 According to Dr. Frances Feinerman, vice president for Academic Affairs, to be eligible for the list, full-time students must have declared a major; completed a minimum of 12 non-repeated, traditionally graded credit hours during the fall semester; and achieved a 3.250 to 3.749 grade point average for Honors, or a 3.750 to 4.000 grade point average for High Honors.
The following 80 students qualified for High Honors:
CONNECTICUT
Canaan:
Jhessica Arango Escobar
MASSACHUSETTS
Adams:
Cynthia H. Bird, Kayla P. Bobbitt, Rachel A. Butler, Nathan A. Caron, Natalie J. Clifton, Kalvin L. Dziedziak,
Sean B. Grady, Lisa M. Harrison, Jordan M. Mountz, Jade C. Tanguay
Becket:
William S. Cantwell, Nicholas D. Sawyer
Cheshire:
Amy L. Brassard, Jaydeep M. Patel, Barbara E. Proper, Nicholas C. Staffin, Samantha M. Warner
Cummington:
Melanie A. Griffith
Dalton:
Bintu A. Konteh, Jacob F. Lenski, Theresa J. Miller, Kevin G. Richard, Dustin C. Van Fleet
Great Barrington:
Ian M. Cappelli, Taylor J. Foss, Brooke E. Mars, Parkpoom Seesangrit, Brian Sutton
Hinsdale:
Heidi L. Zeitler
Housatonic:
Anson J. Olds
Lanesboro:
Alyssa A. Daunais, Emily M. Rudd, Laura L. Szczepaniak
Lee:
Laura P. Forero, Frank J. Rocco, Stephen R. Streeter
Lenox:
Wenhui Chen, Katherine Cortes, Katherine O. Crawford, Laurie Vilord
Monterey:
Jonah H. Carlson
North Adams:
Barbara M. Faulkner, David E. Leonard, Jacqueline M. Tessier
Otis:
Austin S. Rybacki
Peru:
Kathleen N. Autenrieth
Pittsfield:
Samuel E. Aguilar, Katherine J. Bernal, Joseph R. Berry, Shelby L. Boyer, Christopher J. Broast,
Gabriana N. Brooks, Dylan J. Carman, Edson B. Chipalo, Victoria S. Croshier, Michelle A. Deame, Rhonda J. Ellery, Jennifer A. Fenn, Kimberly A. Grahn, Nicole V. Hall, Jennifer T. Hunt, Jessica R. Jezak, Lisa M. Laughnane,
Patrick M. McDonough, Brendan P. O'Soro, Kevin A. Polidoro, Eric S. Raymaakers, Breanne K. Reilly, Kyle P. Strack, Paul J. Sullivan, Shane R. Voci, Kevin A. Wallace.
Russell:
Thomas A. Klaubert
Sheffield:
Lion A. Bierbower, Thomas P. Rossi
Williamstown:
Jeremy R. Patterson
Windsor:
Danielle E. Allison
NEW YORK
Ghent:
Shai Lev
VERMONT
West Dover:
John R. White
The following 122 students qualified for Honors:
CONNECTICUT
Falls Village:
Colleen A. Almy
MASSACHUSETTS
Adams:
Shannon R. Lennon, Emily A. Martinelli, Donna L. Moyers
Alford:
Danielle M. Lis
Becket:
Alexys J. Tarjick
Cheshire:
Richard Royal
Dalton:
Portia Adjei-Donkor, Kessa T. Battaini, Amber R. Golden, Payton A. Hines, Rae E. Langsdale, Nicholas Sanders, James P. Schmidt, Marisa N. Sprague, Shaun C. Utter, Connor J. Van Dyke
Drury:
Chase B. Lewis
Easthampton:
Jennifer L. McCready
Franklin:
Maura Marchese
Great Barrington:
Uri P. Braun, Dakota J. Gray, Korey M. Leonard, Hope I. St. Jock, Taylor A. Zucco
Hancock:
Melodybelle Crowell-Morse
Hinsdale:
Amanda C. Gerry, Caitlin E. Livey, Elizabeth I. Suriner, Crystal L. Townsend
Housatonic:
Heather C. Troiano
Lanesboro:
Brittany A. Gable, Devon P. Lennon, Michael R. Zsofka
Lee:
Mandie N. Hood, Abigail E. Jones, Alex A. Lussier, Chuanqi Xiong
Lenox:
Hope L. Chapman
Lenox Dale:
Lydia F. Graham, Meaghan E. Prince
North Adams:
April J. Gilvey, Tyler A. Kuzia, Brayton H. Whitney
Peru:
Holly M. Myers
Pittsfield:
Brian A. Adams, Alejandra E. Aguilar, Lauren A. Aitken, Jackson T. Alberti, Marilyn S. Allison, Cameron G. Arace, Bethany M. Baer, Cheryl A. Bassett, Samantha J. Bolio, Carol L. Burnell, Alyssa L. Casella, Abigail Casian,
Katrina B. Clukey, Eamon J. Connor, Kristina M. Cook, Gail P. Dickerson, Rachael A. DiGrigoli, Phourasamy Din, Ryan T. Dion, Sara E. Donovan, Tan V. Do, Amanda J. Evangelisto, Michael A. Farella, Jr., Kimberly P. Figueroa,
Gladys Garcia – Rijos, Carly R. Garofano, Rhonda J. Gregory, April L. Haecker, Emily M. Hayes, Tyler A. Hinton, Richard J. Houghtaling, Rebecca M. Hover, Shane M. Johnson, Chadwick M. Judge, Katie E. Kiernan,
John F. Kilfeather, Ryan N. Kordana, Sarah J. Lampro, Allison E. Lavigne, Brittany E. Lekov, Holly F. Leskovitz,
Lydia A. Mokoena, Hitan M. Patel, Victoria L. Reese, Kelly J. Robertson, Heather A. Ryan, Paige C. Sacchetti,
Timothy M. Schmidt, Dominick E. Smith, David M. Solak, Anisa M. Spagnuolo, Kayley T. Stasiewski, Emily J. Sterritt, Ashley T. Strack, Natalie A. Stracuzzi, Breanna M. Sumy, Nicholas W. Swain, Vanessa M. Tabor, Tyler J. Trepania, Jose G. Velis, Robert T. Wehry, Bradley R. Williams
Plainfield:
Brandon M. Gill
Savoy:
Emily E. Michalenko
Sheffield:
Jennifer A. Goewey, Paige E. Killiard
South Lee:
Lauren T. Carey, Jade E. Coty
West Stockbridge:
Roberta J. Sortzi, Evan C. Troiano
Williamstown:
Philip J. Turgeon
Windsor:
Jake L. Kordana
Worthington:
Alysha D. Langdon, Hannah L. Pease
NEW YORK
Canaan:
Morgan A. Hanson
Hudson:
Emma N. Hobson
Old Chatham:
Jennifer R. Hart