March 23, 2016
Berkshire Community College (BCC) is accepting applications for the STEM Starter Academy at BCC, a program geared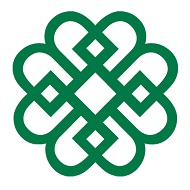 toward high school students who are interested in attending BCC to study STEM fields.
Part of a statewide Massachusetts Community College initiative, the program features a three-week Summer STEM Success Academy and a semester-long Fall Support Academy. The program aims to provide students with the tools they need to be STEM ready in college and the workplace including: academic support, tutoring, special field trips, guest speakers and a STEM Academy Success Kit.
Students interested in pursuing certificate or associate degree programs in such STEM fields as Biology, Computer Information Systems, Engineering, Environmental Science, Fire Science, Atmospheric Science, as well as Liberal Arts majors who are concentrating in STEM studies, are encouraged to apply.
The application deadline is Fri., April 1. For more information or to apply, visit www.berkshirecc.edu/stem. For more details or questions, contact Constance West at 413-236-4740 or cwest@berkshirecc.edu.