July 8, 2016
High school students from throughout Berkshire County will participate in a new Summer STEM Academy at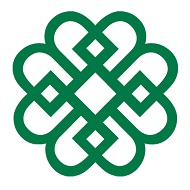 Berkshire Community College (BCC) July 11 – 15. Approximately 14 students, who will enter 11th or 12th grade this fall, are expected to participate.
The Academy, supported by a donation from Crane & Co., will take place from 9 a.m. to 3 p.m. at BCC's Main Campus in Pittsfield. Participants will work with BCC faculty on research and development projects and activities. Current BCC STEM Starter Academy students will assist faculty.
"Our Summer STEM Academy is designed to introduce high school students to the various aspects of working and studying in STEM disciplines," said Charles Kaminski, dean of Academic Affairs for Business, Science, Mathematics and Technology at BCC. "We are grateful to Crane & Co. for their generous donation, which not only allowed us to launch this program, it also enabled students to obtain scholarships so that they could take part in this unique experience."
Each day of the program will be dedicated to a specific STEM field such as biology/biotechnology, chemistry, environmental science and engineering and design. In addition, the role of mathematics as a key tool in each discipline will be emphasized.
Schedule:
Mon., July 11 – Geographical Information Systems with Professor of Environmental & Life Sciences Tim Flanagan
Tues., July 12 – Biotechnology with Assistant Professor of Life Sciences Gina Foley
Wed., July 13– Engineering with Senior Special Programs Coordinator for Career Vocational Technical Education Addie Van Deurzen
Thurs., July 14 – Environmental Science with Professor of Environmental Science Tom Tyning
Fri., July 15 – Chemistry with Assistant Professor of Chemistry Jennifer Collins