January 16, 2017
More than 60 noncredit workshops will be offered at Berkshire Community College's (BCC) South County Center for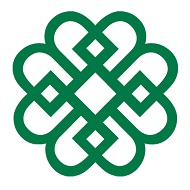 the spring semester. New and returning offerings range from music to mobile technology to concrete art to foreign languages and more.
New Offerings

Mobile technology expert Thad Kubis will offer Smartphone Photography on Tuesdays from Jan. 24 through Feb. 21 from 5:30 to 7:30 p.m. Amy Chin, technology consultant, will offer Facebook for Business on Jan. 31 and Feb. 2 from 1 to 3 p.m. Newly offered last fall, this workshop received rave reviews.
Angela Spita will lead a new Introductory Conversational Spanish I class on Tuesdays starting Jan. 24 through April 11 from 4 to 5:30 p.m. Conversational Spanish II, led by Gloria Escobar, is slated for Mondays from Jan. 23 to April 10 from 6:30 to 8:30 p.m.
Laura Grunfeld, consultant, will offer a new workshop on the American with Disabilities Act (ADA) covering accessibility and compliance for outdoor events. "Is Everyone Invited? Including Fans with Disabilities at your Outdoor Festival or Event," is slated for Wed., Jan. 25 from 9 a.m. to noon.
Concrete Leaf and Garden Art Design is a new offering with Tegan Cook of White Buffalo Studios in New Lebanon, N.Y. Students will learn how to cast leaves and create garden planters and gain knowledge to further create stepping stones, birdbaths and additional planters. Numerous three-hour sessions are offered, daytime at BCC's South County Center, or in the evening at the studio in February, March and April.
Grantseeking from Foundations and Corporations has been redesigned by consultant Marilyn Gross into a compressed session on Sat., Jan. 31 from 9 a.m. to noon, and will be repeated on Sat., March 4. Gross will also offer a revised Fundraising Fundamentals workshop on Tues., Feb. 14 from 9 a.m. to noon, with a repeat session on Sat., March 4.
Back by Popular Demand

Local musician David Hodge is back! Hodge is offering a full series of guitar and ukulele workshops, including Songwriting, Continuing Guitar and Basics of Harmony on Tuesday evenings beginning Jan. 31. He rounds out his popular classes with Beginning Ukulele, Mastering the Ukulele, Beginning Guitar and Spring Jam on Thursdays starting Feb. 2.
Kita Kobran, longtime French instructor, will begin a new French 101 cohort on Tuesdays from 6:30 to 8:30 p.m. beginning Jan. 31 through April 11. Advanced levels will also continue including: French 306 on Mondays from 6 to 8 p.m., Jan. 30 to April 24 and French 406 on Wednesdays from 6 to 8 p.m. running from Feb. 1 through April 12.
In collaboration with Berkshire Film and Media, Beginning Film Production I is scheduled for Wednesdays from 6:30 to 8:30 p.m. from Feb. 1 through April 12. This introduction to film and video production provides a foundation in the principles, techniques and equipment involved in video production.
Numerous other popular workshops offered include: a Wine, Cheese and Food series with Joseph Smegal of Cellarbrations Wine, Beer and Spirits; Excel with Diane Eulian; Portraiture or Landscape Painting with Naomi Klavun and Interior Design with Erica Fay.
View BCC's full slate of spring noncredit offerings and register.