Now that you know your score you can work to maintain your strengths and improve upon other areas.
Research has shown that it is not your ability, but your EFFORT that has the biggest impact on your academic career.
Making Connections
There are many people on our campus who are here to help you.
The Office of Student Engagement provides one-on-one assistance to students in achieving their academic goals. Academic Success Coaches will meet with you to help form your Academic Success Plan, make connections with resources both on and off-campus, as well as work with you to maximize your success during your time at BCC.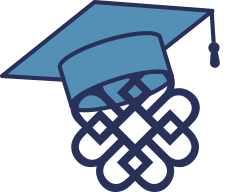 Contact Us:
Phone: (413) 499-4660 ext. 4725
Email: gambriz@berkshirecc.edu
Academic Success Coaching provides advice and resources to enhance students' learning and success inside and outside of the classroom. Areas of support include: study skills, time management, note taking, test taking strategies, and goal setting.
Tutorial Services is available to assist students in their desire to improve academic achievement by providing one on one tutoring across modalities and access to this tutoring at no cost.
The Writing Center provides support from trained writing consultants in person and online that are ready to help BCC students with papers and other writing assignments.
The Disability Resource Center (DRC) is a support unit for students at BCC that provides services designed to help empower students to have full support and accommodations that work to create a culture of inclusion.
Personal Counseling services are free to all enrolled students at BCC. They are available to help serve your need virtually or in person giving you space to reflect on your thoughts, feelings, and lived experiences in a safe, inclusive, and non-judgmental space.