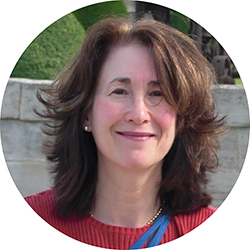 Faculty Spotlight
Lois Cooper
Foreign Languages,
International Studies
and Peace and
World Order
my

Love of Teaching

If you talk to Lois Cooper about teaching at BCC – it is immediately apparent that she not only loves her job; she is passionate about teaching languages and she cares deeply about her students.

Cooper, who has taught Spanish and French at BCC, began her teaching career at Princeton University, where she did graduate work in French Literature. She also taught at Grinnell College, MCLA and Williams College. In addition, she spent two years at Miss Hall's School, in Pittsfield.

She is devoted to travel and to learning about the cultures, politics and foods of the world. She has worked on political campaigns and for the Children's Defense Fund, in Washington, D.C.

A little known fact about Cooper is that she took a cooking course at the Cordon Bleu in Paris and has worked as a pastry chef in restaurants in the Berkshires!

Cooper has never been happier. "I've always loved teaching – and teaching Spanish at BCC brings my students and me into our community through Service Learning projects, the Latina Festival and Immigrants' Day," said Cooper.

And, teaching at BCC enables her to fulfill her personal mission. "My favorite thing is to connect people with people and people with resources...and I get to do all that in my job. So many possibilities come from BCC," she said.