Information sessions at BCC for the Associates degree in Nursing and the Practical Nursing (PN) Certificate program are conducted several times each semester.
They are an opportunity for prospective nursing students to learn more about our programs, the admissions process, pre-requisites and immunization information, and much more.
NOTE: Beginning in 2022 – the deadline for Fall application for the ADN program will be April 1st and the deadline for Spring application will be September 1st.
Want to Find a Time to Talk?
Schedule a 30 minute appointment with with Tammy Westlake, Nursing Advising & Enrollment Coordinator, to learn more about our Nursing programs.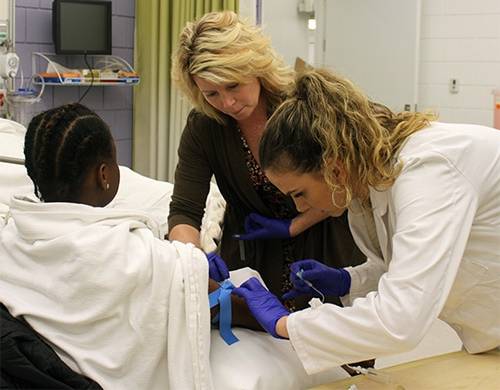 Contact Us
Questions or concerns?
Email: admissions@berkshirecc.edu
Phone: 413–236–1636