Berkshire Community College (BCC) has been named to the President's 2014 Higher Education Community Service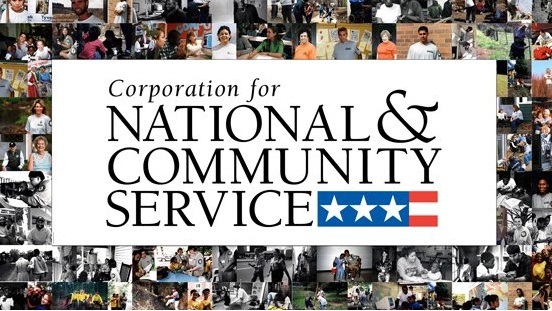 Honor Roll.
Administered by the Corporation for National and Community Service, a federal agency, in collaboration with the U.S. Department of Education and the U.S. Department of Housing and Urban Development, this award recognizes colleges and universities for exemplary community service, service-learning and civic engagement. This recognition is part of President Barack Obama's commitment to engage millions of college students in service and highlight the critical role of higher education in strengthening communities.
"I am thrilled to report more BCC students than ever are participating in community service and contributing a greater number of hours per person than in years past. In 2012-2013 three times as many students engaged in service. This can be attributed to a vibrant Phi Theta Kappa chapter, an engaged Student Government Association and the availability of government programs such as AmeriCorps Student Leaders in Service. Community involvement among students will continue to grow this year with new opportunities to serve such as at BCC's MLK Day of Service at the First United Methodist Church on Jan. 19," said BCC's Service-Learning Coordinator Mary Parkman.
BCC earned the award for the institution's range and depth of community service activities during the 2012-2013 academic year:
90 students participated in BCC's Service-Learning Program with 23 faculty and served 34 organizations, schools and government agencies.
227 students engaged in co-curricular community service through the Student Government Association, the Multicultural Student Service Organization and BCC's chapter of Phi Theta Kappa, an honor society for community college students.
Total hours of community service: 8,512.
36 percent of BCC's Federal Work Study students, a program coordinated by BCC's Financial Aid Office, held community service positions at non-profit organizations, schools or public agencies performing work in the public interest.
Highlights from Three of BCC's Service-Learning Projects:
In partnership with Berkshire United Way's Pittsfield Promise initiative, 14 students conducted 21 interviews to collect information on local resources as a strategy for building a literacy rich community. Another BCC student assisted Pittsfield Promise with interviewing 65 parents at "Parent Power" events at neighborhood centers. Parents shared their experiences and visions for a brighter future for their children. Two summer interns distributed 75 books to families and children.
52 BCC students tutored and mentored 410 Pittsfield Public School students in Math, English, Engineering and Microbiology. K-12 teachers reported 59 percent of students showed academic improvement and 47 percent showed increased awareness of educational opportunities as a result of having a service-learning student in their classroom.
BCC's 2nd Annual Healthy Food Drive with Berkshire Health Systems and the Salvation Army involved ten students from service-learning and Student Government Association and resulted in the collection of 960 pounds of food to benefit 45 disadvantaged families.
For more information, visit www.nationalservice.gov/honorroll.