May 9, 2016
Berkshire Community College (BCC) student Jose Alfredo Cruz today was honored at a "29 Who Shine" awards ceremony at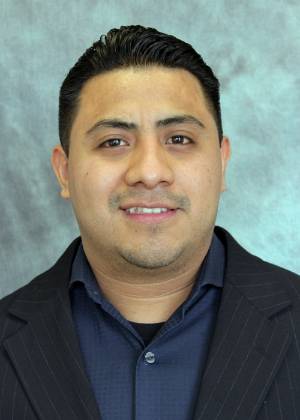 the Massachusetts State House. Presented by the Massachusetts Department of Higher Education, "29 Who Shine" recognizes outstanding students representing each of the 29 public campuses.
The honorees, chosen because of their academic achievements and record of student leadership and community service, stand poised to contribute greatly to the civic life and economic well-being of the state.
Massachusetts Governor Charlie Baker said, "I want to congratulate Jose Alfredo Cruz and all 29 of the 2016 award recipients and thank them for their substantial contributions to their campuses and local communities. Each of the '29 Who Shine' honorees represent our future citizenry and workforce and have already made a positive impact on the Commonwealth."
A native of Oaxaca, Mexico, Cruz is the first in his family to go to college. After graduating high school, he moved to Wilmington, N.C. He later relocated to the Berkshires and worked at a bagel shop in Great Barrington.
The Pittsfield resident began taking classes at BCC in 2013. He is a dedicated scholar and student leader. The 28-year-old is president of the Student Government Association, is a member of the Multicultural Student Services Organization, volunteers with MassPIRG and has been involved in the institution's recent Latino American event series. Most recently, Cruz served as a lead organizer of BCC Hacks, a 24-hour hackathon held in late April, which attracted students from throughout New England.
"Jose Alfredo Cruz is a shining example of a student who has made good on the taxpayer's investment in his education," said Commissioner of Higher Education Carlos Santiago. "The outstanding students on this year's list of honorees have come from many countries and have overcome many obstacles. I am so proud of what they have achieved and look forward to seeing how they continue to put their talents to work on behalf of us all."
Each student honoree was asked to select a faculty or staff member who had the greatest impact on their college education and experience. Cruz selected Eleanore Velez, BCC's multicultural admissions counselor and coordinator of the institution's multicultural center.
Cruz was joined at the ceremony by Velez, BCC President Ellen Kennedy, Vice President for Student Affairs & Enrollment Services Michael Bullock and several friends and family.
He will graduate from BCC early next month with an associate degree in Business Administration. He plans to transfer and eventually aims to own his own business.