June 8, 2016
Fourteen students recently received a certificate for completing the Berkshire Advanced Manufacturing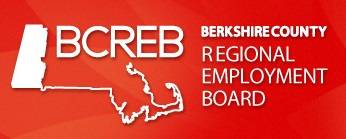 Technical Training Program. The entry level training program, which ran from February to June, provides students with basic manufacturing and workforce readiness skills.
Each student received a Certificate of Completion from Berkshire Community College (BCC) as well as a MACWIC Level 1 credential that verifies mastery of basic manufacturing skills such as math, blueprint reading, metrology, safety and work readiness. The work readiness component was facilitated by Goodwill Industries.
The program was offered through a grant from the Massachusetts Executive Office of Housing and Economic Development and administered by the Berkshire County Regional Employment Board. Partners included: BCC, BerkshireWorks Career Center, Pittsfield Public Schools, McCann Technical School, Goodwill Industries and local manufacturing companies. Sessions were held in both Pittsfield and North Adams. Other components of the training included hoisting licensing, shift work training and welding.
A celebration for students and instructors was held June 1 at BCC's Education Center at the Silvio O. Conte Federal Building in downtown Pittsfield.
Sara Milano, program coordinator with the Berkshire County Regional Employment Board and William Mulholland, vice president of community education and workforce development for BCC spoke at the celebration. Both speakers emphasized that this entry level training program in advanced manufacturing is a starting point for what will be a pathway of life-long learning.
Program graduates include:
Erika T. Casas, David DeForest, Randi Disprow, Nicole Giardina, Alexander Giesser, Shawn Gingras, Curt Hill, Roy W. Hoyt, Jr., Killian Leese, Omar Pascual Polanca, Shaun Smith, Marko Toro, Melinda Williamson and James Zigmand.

For more information about the program, contact Milano at 413-442-7177 or Mulholland at 413-236-2121.