PITTSFIELD, Mass.—Berkshire Community College (BCC) is pleased to announce its Spring 2016 Dean's List.
According to Dr. Frances Feinerman, vice president for Academic Affairs, to be eligible for the list, full-time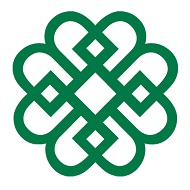 students must have declared a major; completed a minimum of 12 non-repeated, traditionally graded credit hours during the spring semester; and achieved a 3.250 to 3.749 grade point average for Honors, or a 3.750 to 4.000 grade point average for High Honors. Part-time students are eligible for the list if they meet the same requirements, except that their credit hours may have been completed during the fall and spring semesters of one academic year.
The following 159 students qualified for High Honors:
CONNECTICUT
Canaan: Jackson P. Karpicz
MASSACHUSETTS
Adams: Aaron R. Biros, Sean B. Grady, Chad M. Ouimette, Chelise M. Rondeau
Charlemont: Alyssa M. Poirier
Cheshire: Christopher W. Altiery, Amy L. Brassard, Katie Clarke, Dudley R. Johnson, Emily A. Thurston
Chester: Henry J. Fristik
Clarksburg: Brittany G. LaVigne
Cummington: Marion T. Brooks, Alexander F. Griffith, Melanie A. Griffith
Dalton: Shaina R. Benham, Whitney N. Eastland, Kaitlyn M. Houghtaling, Juliauna D. Jacobson, John C. Morrissey, Valerie L. Rose, Nicole A. Rudd, Andrew R. Schweitzer, Shana L. Spratt, Lisa A. Swigart, Shaun C. Utter, Bridget K. Wnukowski
Drury: Allison F. Andrews
East Otis: Leigha M. Chaffee
Gill: Cassandra M. Holmes
Great Barrington: Jonathan J. Dearing, Jose D. Delgado, Joan M. Peters
Hinsdale: Dawn M. Schultz, Crystal L. Townsend
Housatonic: Giancarlo Bravo, Gregory P. DiLisio, Maria L. Spratt
Lanesboro: Kathleen M. Adamczyk, Richard J. Astle, Lauri J. Byrnes, Jessica L. Ferry, Mary G. Mick, Emily M. Rudd, Sara N. Rudd, Emily N. Truskowski
Lee: Shane B. Boles, Charlene M. Bona, Sophia G. Kyriacou, Matthew B. Lee, Jastine Y. Somostrada, Alicia A. Starsja, Tori E. Wadsworth
Lenox: Adam Gazit, Jeffery E. Gregory, Rhonda J. Gregory, Brian Hailes, Kendra J. Parkinson and Peter M. Ross
Lenox Dale: Meaghan E. Prince
Monterey: Almena M. Moore Boyd
North Adams: Candice L. Benoit-Peck, Jessica V. DeLand, Kelly A. Gamache, Joshua J. Meczywor, Amy L. Wood
North Egremont: Stephanie A. Fredsall
Otis: Ashley R. Martsen, Brittany C. Phair, Shannon M. Poulin
Oxford: William A. Harvey
Peru: Callie R. Higgins, Sean P. Keller
Pittsfield: Souhoni D. Archer, Stephanie L. Aube, Justin H. Bartini, Cheryl A. Bassett, Destiny L. Bigelow, Jessica R. Bilotta, Jessica M. Biros, Cariss L. Black, Mary F. Boland, Gabriana N. Brooks, Abigail Casian, Misty N. Corio, Tierney L. Crocker, Victoria S. Croshier, Hannah M. Dargi-Cartelli, Phourasamy Din, Kayla J. Doyle, Cynthia M. Duah, Mark B. Eberth, Rhonda J. Ellery, Laura P. Forero, Kimberly A. Forrest, Rachelann Friederick, Gladys Garcia-Rijos, Rachel M. Godwin, Justin D. Graeff, David A. Graziani, Elizabeth R. Halla, Danielle Y. Harding, Bethany J. Healey, Jennifer T. Hunt, Kaileigh R. Hyman, Erik J. Inbar, Bryan P. Jones, Allison L. Kahn, Thomas J. Kasuba, Jennifer L. Kelly, Jessica A. Kratka, Bridget R. Lacy, Jessica J. Levy, Cassidy A. Lewis, David A. Litano, Ellen P. Litz, Madison A. Mayer, Judith A. McNutt, Melissa E. Pyetranker, Brandin V. Quail, Chase R. Rahilly, Peter B. Raiff, Eric S. Raymaakers, Deborah L. Remillard, Kerstin E. Schnopp, John M. Serridge, Dennis A. Shea, Valerie E. Smalls, David M. Solak, Kyle P. Strack, Nancy T. Sweetser, Suni Ton, Cassandra E. Tournier, Jack E. Trainor, Katherine E. Widitor, Ryan S. Ziter
Richmond: Diane L. Shaheen
Sheffield: Coral N. Cook, Brooke M. Morehouse, Thomas P. Rossi
South Lee: Zachary S. Aichner
Stockbridge: Marissa L. Mullen, Curt S. Rathbun
Washington: Erika Oliver
West Stockbridge: Kristina B. Hallock, Amanda J. Kerswell, Deirdre M. Ketchen, Ryan J. Vandervoort
Williamstown: Kristen A. Mabey, Brooke S. Olson-Blair, Jeremy R. Patterson
Windsor: Jared Freniere
NORTH CAROLINA
Hickory: Andrew T. Cranmer
NEW YORK
East Nassau: MacKenzie C. Stone
Hillsdale: Lydia W. Bjorkman, Griffin J. Cooper
VERMONT
Bennington: Nathaniel R. Blue
Stamford: Melina M. Nunes
The following 210 students qualified for Honors:
CONNECTICUT
Torrington: Tenzin Yangzom
MASSACHUSETTS
Adams: Enrique F. Bouvier, Mandy E. Duplantis, Jennifer L. Lee, Kimberly A. Mills, Jennifer R. Monyahan, Kayla M. Racine
Ashley Falls: Natalie P. Appel
Becket: Peggy L. Avalle, Elizabeth M. Bean, Ryan M. DeChaine, Rebecca L. Hamling, Justin A. Jones, Nicole D. Ledoux
Cheshire: Sydnee R. Gallup, Blake P. Gaylord, Aaron J. Gwozdz, Hayley L. Maloy, Kristen M. Marchetto, Shayla M. Moquin, Richard T. Robillard, Amy M. Tracy, Samantha M. Warner
Clarksburg: Sabrina M. Renaud
Dalton: Joseph E. Bennetch, William M. Huska, III, Bintu A. Konteh, Kelton K. Kozlowski, Samuel C. Kramer, Micayla R. Levesque, Rachel E. McMahon, Matthew J. Nadeau, Lindsay A. Ostellino, Tracy L. Richard, Gabrielle M. Schnopp, Sydney L. Smith, Mollie A. Tatro, Kenneth W. Welch
Great Barrington: Marina N. Bilongui Tembo, Page Ellsworth, Kornelia K. Krzyzanowska, Korey M. Leonard, Mac P. Litishin, Krobkul Seesangrit, Sophie R. Shrum
Hinsdale: Marina F. Beebe, Mary C. Eagar, James J. Wheeler
Housatonic: Lorna E. Houghtlin
Lanesboro: Amie M. Birch, Devon P. Lennon, Victoria L. Nichols, Devyn G. Renzi, Taneya R. Sandifer, Nicholas J. Vlahopoulos, Ann M. Vogel
Lee: Christopher J. Collins, Amanda J. Donkor, Samuel B. Donkor, Abigail E. Jones, Anthony R. O'Brien, Melvin R. Olaverria, Vinicius M. Onorato, Cesar I. Rivera, Karen Rodriguez, Zachary T. Sexton
Lenox: Thomas J. Duffin, Adam H. Dupont, Connor A. Duval, Sean P. Kelly, Alix C. Kirshner, Emma R. Merritt, Sierra R. Stemp
Lenox Dale: Jenna L. Bodnar, Michael P. King
Mill River: Janet M. Britton, Paul F. Haiss
Monterey: Iolani deRis
North Adams: Michael J. Cimino, Tyler M. Deschaine, Danielle N. Fronsman, Lee A. Girard, Melissa A. Girard, Cristin M. Lawson, Kalie R. Phillips, Natalie E. Serrano, Nicole L. Troop, Megan E. Vallieres
Otis: Bryan E. Arnold, Nicole J. Bessey, Tyler C. Simmons
Oxford: Daniel J. Harvey
Pittsfield: Brian A. Adams, Philomina E. Akor, Mollie B. Anello, Joseph A. Appiah, Eunice E. Bah, Mariah J. Basiliere, Jasmine T. Becker, Misty A. Bentley, Dina E. Bilotta, Melanie E. Breault, Katherine A. Burr, Henry R. Cadorette, Evan F. Callaghan, Brianna M. Carmon, Andrea N. Carroll, Lindsey J. Carter, Gregory A. Carty, Polana Casian, Megan C. Charbonneau, Charlotte J. Christopher, Autumn R. Ciepiela-Werth, Lori A. Cormier, Eliot J. DeLeo, Christina Delgado, Lindsay R. DeWinkeleer, Ryan T. Dion, Hillary A. DiPietro, Erin M. Dowling, Michael J. Eagan, Michael A. Farella, Jr., Michaela J. Farr, Adrianna I. Fox, Sarah E. Garson, Austin P. Gaudette, Katarina E. Gaylord, Danielle J. George, Lexia L. Gillette, Lena C. Godfrey, Andrew B. Goodermote, Deborah T. Greenspan, Selina M. Guerrero, Alan R. Guinen, II, April L. Haecker, Alexander D. Hall, Mark A. Harford, Jr., Jeremy J. Healy, Christopher G. Hebert, Robert E. Heck, HwiYeong Jeong, Ruchelle N. Jison, Michelle L. Johnston, Alicia F. Jones, Christina M. Kellam, Adam J. Kent, Alexander C. Kight, Shantel A. King-Reynolds, Jennifer L. Knysh, Kara L. Kolodziej, Jessica E. Koomson, Nazira D. Leonas, Francis L. Lopez-Urquizo, Christopher G. Maffuccio, Dustin L. Malossini, Rachel S. Martel, Meghan E. McClellan, Zachary T. Mendel, Keith A. Menin, Benjamin C. Misner-Elias, Timothy J. Murray, Evelyn P. Musacchio, Augustine K. Nangor, Dina L. Oakes, Whitney D. Oakes, Angelica L. Ortiz, Arpita H. Patel, Walker F. Phillips, Allison R. Pierce, Alexander J. Pizzonia, Brittany A. Polito, Zachary N. Pshenishny, Samuel C. Schlegel, Nadine M. Schweitzer, Linda A. Segarra, Jessica M. Shaw, Breanna M. Sumy, Nicholas W. Swain, Connell D. Swenson, Jeanette A. Tuttle, Alejandro C. Velez, Kevin A. Wallace, John J. Weichmann, Sharon J. Wong
Plainfield: Corey N. North
Rowe: Katelyn M. Furlon
Russell: Thomas A. Klaubert
Sandisfield: Cassandra P. Chartier
Sheffield: Dylan H. Blackwell, Jamal J. Miles, Jonathan M. Ovitt
South Egremont: Jennifer N. Lechleitner
South Lee: Lauren T. Carey
Southfield: Olga V. Maryshchuk
Stockbridge: Cristina J. Bertocci, Anne V. Haywood
Tyringham: Kristin-Lee Caro
Washington: Eric J. Desautelle
West Springfield: Tara L. Gehring
West Stockbridge: Theresa M. Speziale
Westfield: Christopher M. Rivera
Williamstown: Vanessa L. Lopez, Stephanie Orestil
Windsor: Danielle E. Allison, Jake L. Kordana
Worthington: Hannah L. Pease
NEW YORK
Averill Park: Ashlee D. Scofield
Hudson: Emma N. Hobson
Old Chatham: Devin T. Campbell
VERMONT
Bondville: Andrea B. Salo