Agreeement offers seamless transition from Associate's to a four-year degree.
College of Our Lady of the Elms will sign an articulation agreement with Berkshire Community College (BCC) to benefit students who earn an associate's degree in early childhood education at BCC and wish to continue their studies at the Elms College to earn a bachelor's degree in interdisciplinary studies. This signing will take place on Wednesday, October 25, at 9 a.m. in the new Connector building at BCC's main campus in Pittsfield.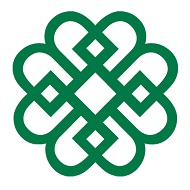 Students from BCC who have earned an associate's degree in early childhood education will be guaranteed various privileges that allow for a seamless transition from BCC to Elms. Through this coordinated program of study at both institutions, students may obtain an associate's degree and a bachelor's degree, as well as required early education and care (EEC) certifications. These credentials support requirements of the state's Department of Early Education and Care, and further advance students' knowledge, skills, confidence, dispositions and professional connections to ensure the highest-quality early educational delivery across our region.
Students will attend classes in Pittsfield one night per week, to ensure they can balance their studies with work and family commitments. Both BCC and Elms' programs are cohort-based, where students move through the series of classes together as a group. Students may complete the requirements for their bachelor's degree in just over two years.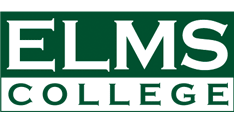 Elms College President Harry E. Dumay, Ph.D., MBA, is pleased to offer this opportunity to students who desire to continue their education at the Elms after graduating from BCC, as both colleges recognize the importance of educating high-quality early childhood educators in sufficient numbers to meet the needs of Berkshire County.
"Education is the most versatile and most important tool to change lives, and students who take advantage of this new agreement will find endless opportunities to teach and inspire at the earliest possible time in a child's life," Dumay said. "We are proud to partner with Berkshire Community College to expand degree-completion options for working people in the Berkshires, empowering them to change lives for the better in Western Massachusetts and beyond. And we are particularly pleased to partner on education, one of the traditional strengths of Elms College."
Berkshire Community College President Ellen Kennedy agrees: "BCC has a close relationship with Elms College already, and they offer a lot of classes here at the campus – especially for students in our nursing programs – so it's an easy fit to continue that meaningful relationship with our new Education Department."
Kennedy continued: "We are excited to continue the long tradition of working with Elms College to ensure our students are able to smoothly transition from one institution to another to pursue their passions and achieve their dreams."
BCC students with a minimum cumulative 2.5 grade-point average who have earned their associate's degree in early childhood education are guaranteed admission to the bachelor of arts in interdisciplinary studies/early childhood education program at the Elms College. This articulation agreement also includes other privileges, including admission with junior status based on credits, and transfer of credits according to course equivalency guides.