A Message from BCC President Ellen Kennedy
January 31, 2017
As a public community college, we are committed to providing access to high-quality education to students of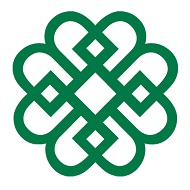 all backgrounds. Berkshire Community College (BCC) currently has students from five countries with student visas, though none of these is on the restricted list per the Executive Order.
More broadly, the BCC community includes individuals from more than 25 nations throughout the world. We will continue to support our students and their educational pursuits, as well as faculty and staff, regardless of their country of origin or background.
We know that there remains confusion about the executive order and its impact. That confusion has caused anxiety on our campus and in the greater BCC community.
BCC has professionals available to talk with any member of our community about their questions and concerns.
Please know that BCC is – and will remain – a welcoming community.
-- Dr. Ellen Kennedy, President, Berkshire Community College
Who to Contact:
Deborah Cote
Vice President for Human Resources and Affirmative Action Officer
dcote@berkshirecc.edu
Kelly Jourdain
Director of the Adult Learning Program
kjourdain@berkshirecc.edu
Adam Klepetar
Dean of Enrollment Management and Student Success
aklepetar@berkshirecc.edu
David Lesure
Director of Safety & Security
dlesure@berkshirecc.edu
Lisa Mattila
Personal Counselor
lmattila@berkshirecc.edu
Eleanore Velez
Interim Director of Student Engagement
evelez@berkshirecc.edu
Beth Wallace
Interim Dean of Students
bwallace@berkshirecc.edu
Megan Whilden
Director of Osher Lifelong Learning Institute
mwhilden@berkshirecc.edu