Senator Elizabeth Warren held a town hall on Saturday, July 8th at Berkshire Community College's Robert Boland Theater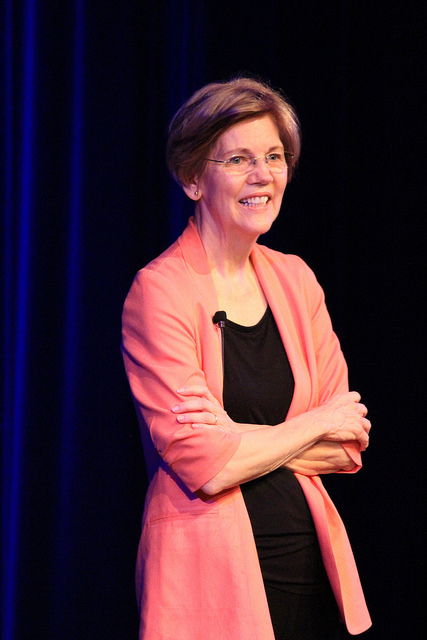 with 800 people who waited in line from 7:30 a.m. 'til the doors opened at 9:30 a.m.
The event saw the theater and the overflow filled up within an hour - with some 100 people waiting outside who did not get in. The Senator made a surprise appearance to the folks who couldn't get in and thanked them for coming to the town hall.
President Ellen Kennedy from the College introduced the event to the packed theater, and was followed by State Representatives Tricia Farley-Bouvier and Paul Mark, who asked for a moment of silence for the recently passed Representative Gailanne Cariddi.
Pittsfield Mayor Tyer introduced the Massachusetts Senator and State Senator Adam Hinds moderated the Q&A. There were about a dozen questions in total, ranging from Healthcare to Syria.
After about an hour and a half of questions, Warren took pictures on stage with the close to 400 members of the audience.
This event also offered students of the College FORUM credits. Students need to complete four FORUMs in order to graduate.
Check out the 100s of photos from the event at our Flickr page.