The Berkshire Community College (BCC) Foundation is excited to offer more than $50,000 in scholarship aid to new students. The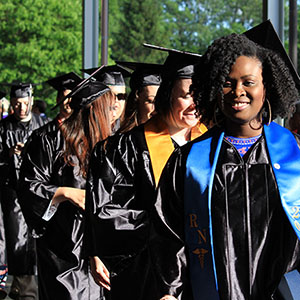 application deadline for new students to apply for a scholarship from the Foundation is Tuesday, April 17, 2018.
The scholarship money available from the BCC Foundation can help new students with their first year expenses, tuition, fees and books. To apply, new BCC students can go to www.berkshirecc.edu/scholarships. Last year, the average award for scholarships from the Foundation was $1,650.
The Berkshire Community College Foundation is a non-profit corporation established to encourage and receive gifts in support of the mission of the college. Gifts from alumni, students, corporations, friends, faculty and staff are used to further the college's mission.
The Foundation manages an Annual Fund, more than 150 Scholarship Funds, and other funds created to support the college. In addition, the Foundation owns and operates the building in Great Barrington that provides a permanent site for the college's South County Center.
For questions or concerns, contact the BCC Foundation at (413) 236-2185 or scholarships@berkshirecc.edu.