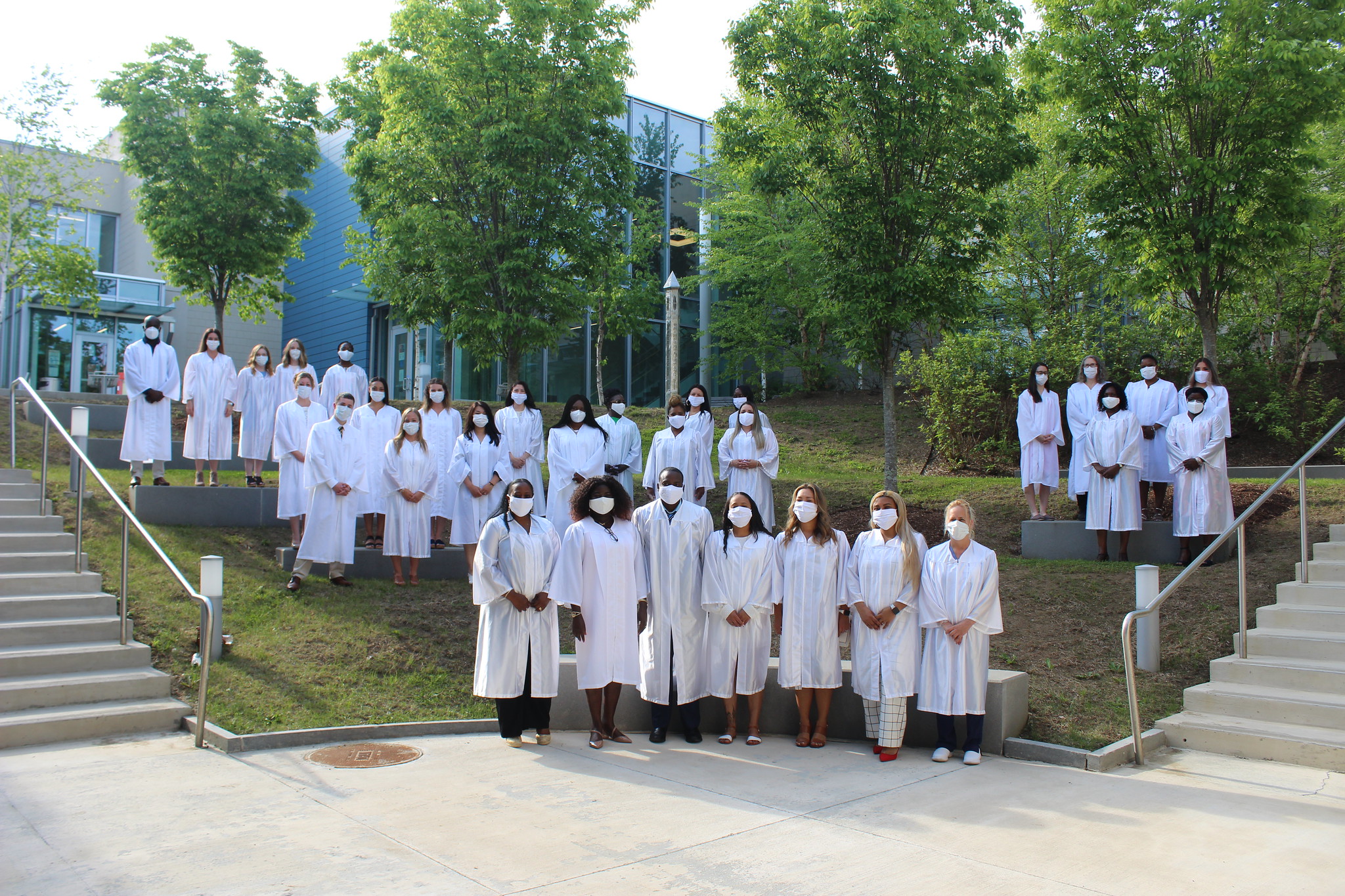 Forty students graduate from ADN Program at BCC
The 52nd pinning ceremony of Berkshire Community College's Associate degree in nursing (ADN) program was celebrated Tuesday evening, May 25, in the College's Robert Boland Theatre in the Koussevitzky Arts Center, with the audience viewing remotely via PCTV in order to observe social distancing protocols due to COVID19. Pam Coley-McCann, Associate Professor of Human Services, addressed the students.
The ceremony is a time-honored nursing school tradition, dating back before the turn of the twentieth century. Traditionally, nursing students have conducted an Honors or Pinning Ceremony to mark the passage of student nurse role to practice role. It is a momentous event that is shared with family, friends, faculty and others important to the students' education.


Associate degree in Nursing program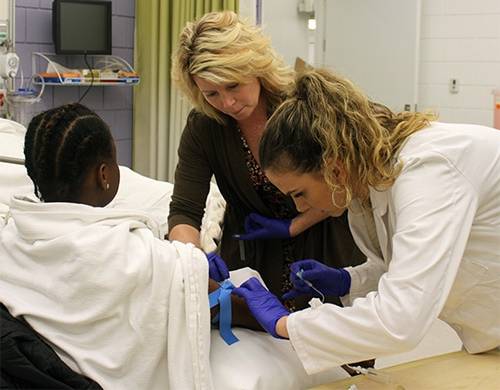 The ceremony, sponsored by BCC's Student Nurse Organization, honored the following students:
Adams: Crystal Dobert
Cheshire: Jacqueline King, Shelby Provencher
Clarksburg: Krystal Chesbro
Clifton Park, NY: Nikki Moore
Dalton: Kayla Robinson
Ellington, CT: Sara Boria
Hancock: Wendy Kipp
Hartford, CT: Joann Serrano
Holyoke: Tanya Bressette
Indian Orchard: Janet Andugu
Lakeville, CT: Valencia Phillips-Manelli
Lanesborough: Samantha Radke
Lee: Michelle Schleimer
Lenox: Mary Belle Burns
Ludlow: Mike Imbale
Methuen: Gabriela Rasuk
North Adams: Kayla Armstrong
Pittsfield: Rachel Arseneau, Ciara Berkeley, Jamie Brown, Danielle Collette, Desiree Eason, Cecilia Ebuley, Sarah Engle, Anne-Marie Ezoua, Taylor Johnson, Hahna Kim, Anya Leard, Jacqueline Polynice, Katelynn Ruusukallio, Nixon St Bernard, Kniesha Tarjick
Savoy: Jennifer Walker
Sheffield: Emily Shaw
South Hadley: Salina Kiplagat
Springfield: Shawna Motley, Anna Otiende, Elizabeth Twum-Barima
Windsor: Jonathan Bailey