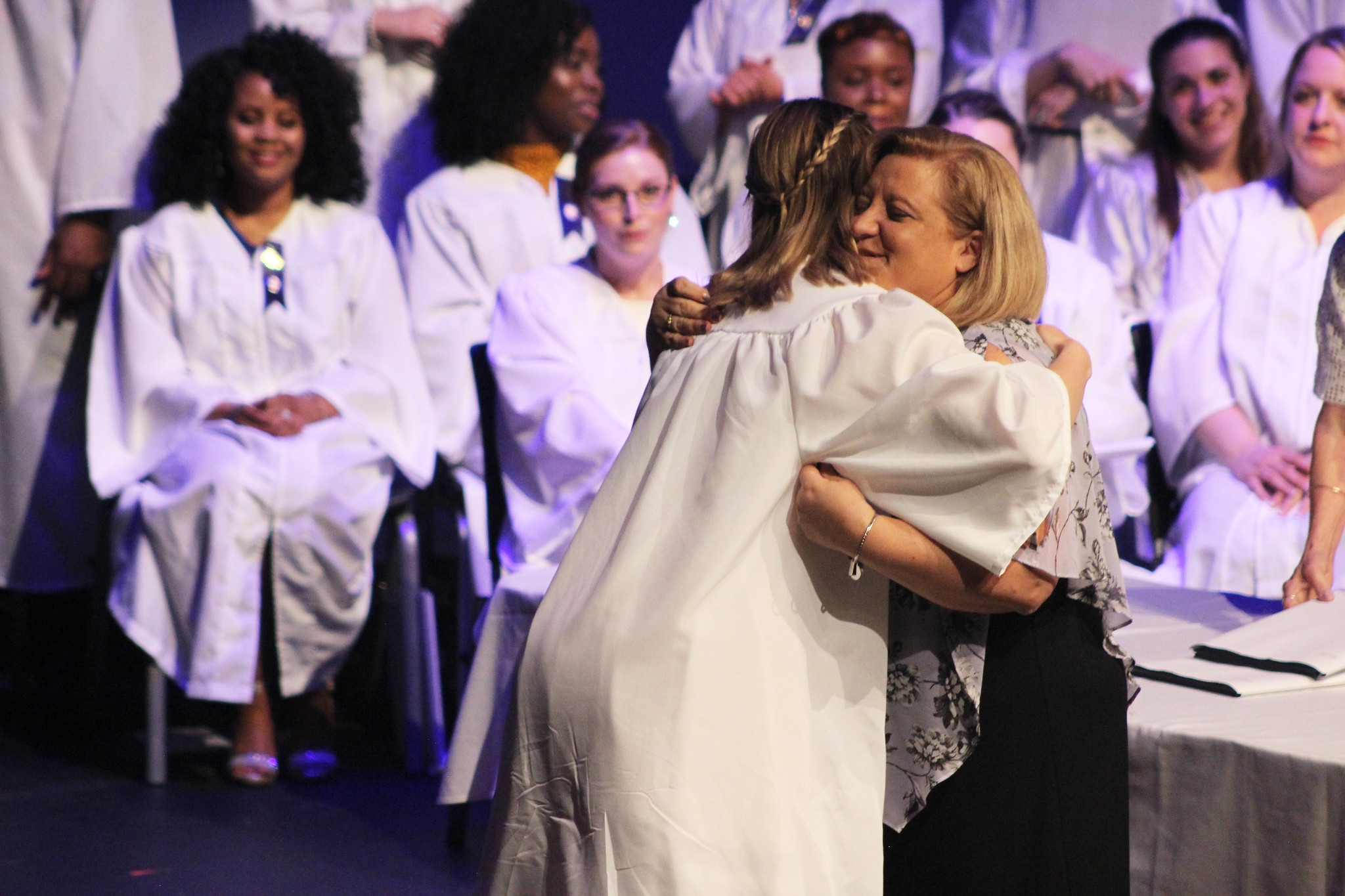 (Pictured: PN Pinning Ceremony 2019)
Watch on PCTV channel 1302, if you have Spectrum in Pittsfield, Dalton and Richmond.
The PCTV Select app is available on modern Roku and Apple TV devices or via a webstream (f

or full instructions on how to view PCTV Select, visit

www.pittsfieldtv.org

);

or
on

Facebook Live.
Berkshire Community College (BCC) will hold a traditional pinning ceremony for the Practical Nursing Program on Thursday, June 24 at 7 pm. The ceremony will be held in the Robert Boland Theatre and will be televised live on Pittsfield Community Television (PCTV).
Elizabeth Kirby RN, M.ED, Director of Education Services at Berkshire Health Systems, will be the guest speaker. Awards will be presented for Academic Excellence in Nursing, Clinical Excellence in Nursing, Professionalism in Nursing, and Spirit of Nursing.
The wearing of the school pin symbolizes the right to serve others, signifying the acceptance of the responsibilities of the practice of nursing and the educational preparation of the wearer. The ceremony is a time-honored nursing school tradition dating to the turn of the twentieth century. The gold center of the pin features the college seal, including the words "To travel hopefully."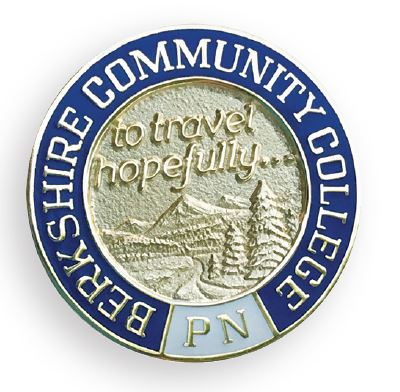 The graduates wish to thank Paula and Stan Walczyk for their generous gift of nursing pins.
The Class of 2021 graduates are:
Herika Carvalho-Galusha

Lisa Curley

George Fiadjoe

Rhianna Graham

Danielle Harriott

Samantha Hillard

Samantha Ireland

Allison Klink

Emily Knickerbocker

Anita Kusi

Caroline Maina

Heather Marsh

Molly McKenna

Katherine Morton

Kelvin Mwai

Briannah Nichlen

Maryblessing Nnodim

Marguerite Ouimette

Angelica Sanchez

Xiomara Serrano-Guzman

Amy Slattery

Samantha Stockley

Natalie Weeks

Gislain Yanga-Njike